Two Veoliaforce experts, deployed by the French Red Cross via the International Federation of Red Cross and Red Crescent Societies, took turns in Morocco to work on access to water following the earthquake on 8 September.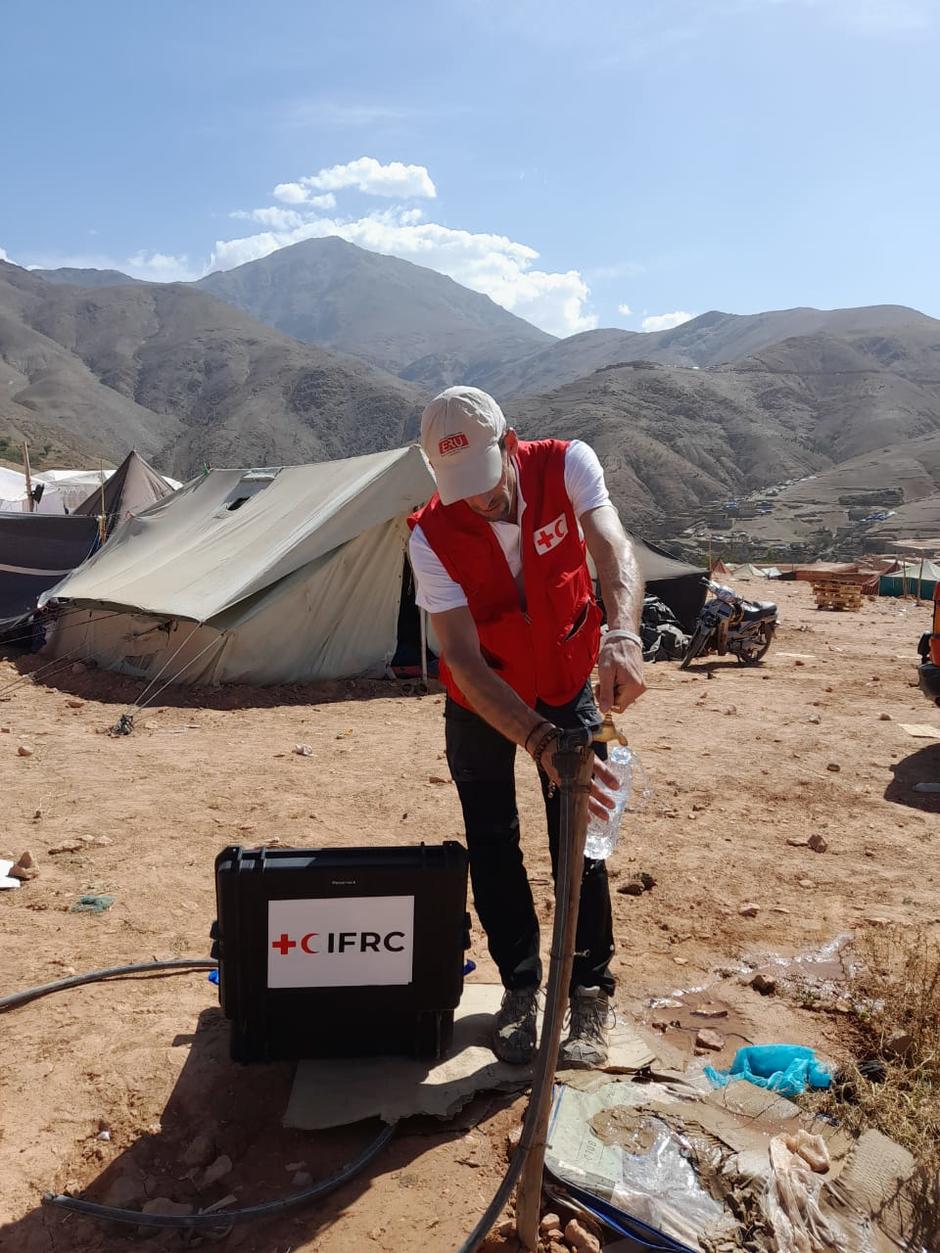 Two months ago, a magnitude 6.8 earthquake killed 3,000 people and injured more than 5,500 in southern Morocco. The earthquake was felt as far away as Marrakech, with the epicentre close to Amizmiz, the gateway to the High Atlas, with a population of just over 20,000.
Faced with this tragedy, the French Red Cross launched a humanitarian response by mobilising its emergency response teams (ERU). At the heart of these ERTs, water and sanitation professionals, Veoliaforce volunteers from the Veolia Foundation, were called on to provide their expertise on the ground.
From 16 September, a Veolia Water employee was seconded to the affected region for a fortnight. He went in turn to Asni, Taroudant, Talat Nyacoub... isolated areas, sometimes several hours' drive from Marrakech. These 15 days were necessary not only to assess the needs in terms of access to water and sanitation, but also to establish contact with the Moroccan authorities alongside the Moroccan Red Crescent.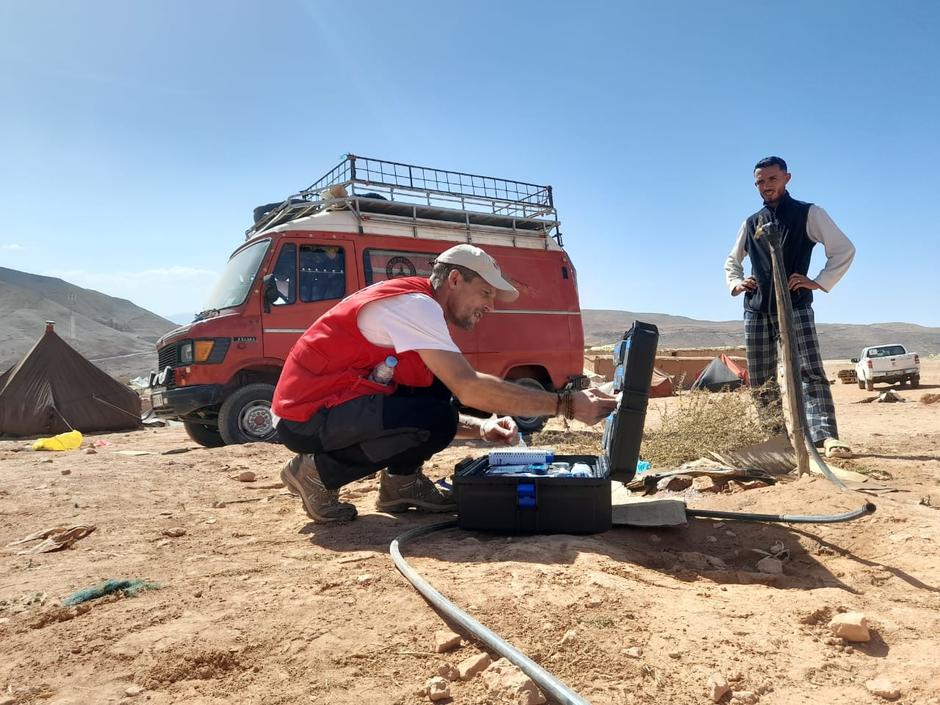 A second expert, from a Veolia agency in eastern France, was then deployed for three weeks in the Chichaoua region. At Tagadirt Adassil, and then in many other small villages ("douars") that had been partly destroyed by the earthquake, the team deployed hundreds of metres of network extension and installed around twenty water access points as well as around fifteen showers and latrines. The aim was to meet the needs of the population as quickly as possible, while guaranteeing the quality of the drinking water supply and good hygiene conditions.
Today, the actions are continuing, thanks to new rotations of ERU emergency workers, assigned to roll out the programme in other douars.