Meeting, talking, engaging... New York welcomed thousands of decision-makers, government representatives and private sector figures to put the subject of water at the heart of a week of conferences and meetings. The Foundation was there to talk about water and health.
It has been 46 years since there was a meeting dedicated to water between States. From March 22 to 24, more than 6,000 people gathered in New York to discuss the challenges of access to water. Represented by David Poinard, Deputy Executive director, the Veolia Foundation made a plea for water and health at several events.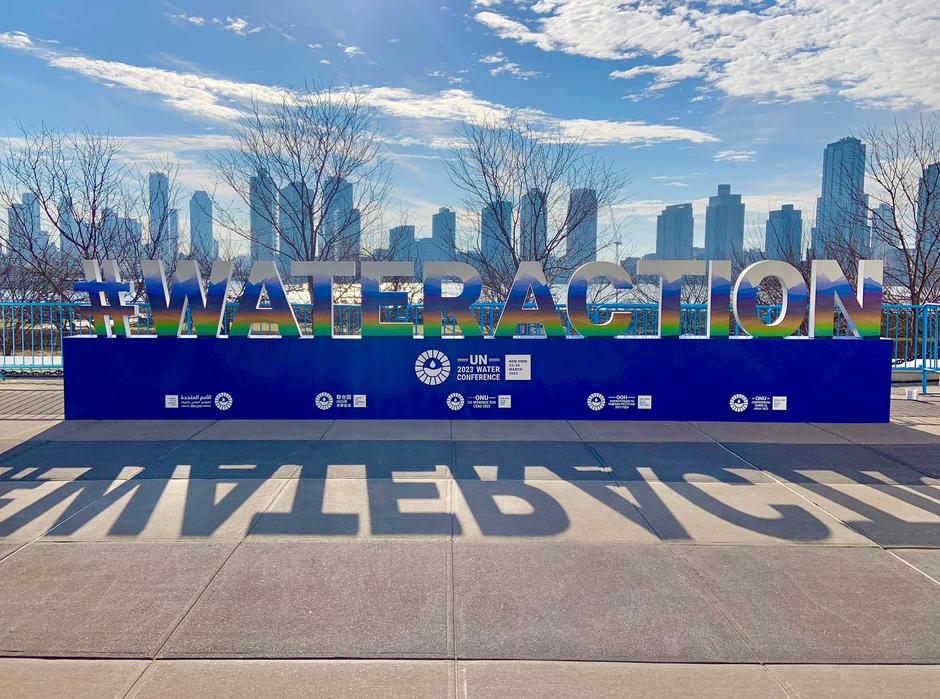 At the initiative of Action Contre la Faim (ACF), the actors of the WASH Road Map, committed to a better humanitarian coverage of the needs in access to water and sanitation, have gathered to launch a call for action. These 34 actors call for the implementation of five priority actions:
Focus on people living in fragile, conflict and violent environments.
Increase support for humanitarian WASH action and coordination to provide effective (timely) and sufficient responses.
Build and rebuild sustainable and resilient WASH services that can withstand crises.
Actively promote the effective implementation of International Humanitarian Law obligations.
Request the UN Secretary General to appoint a UN Special Envoy for Water.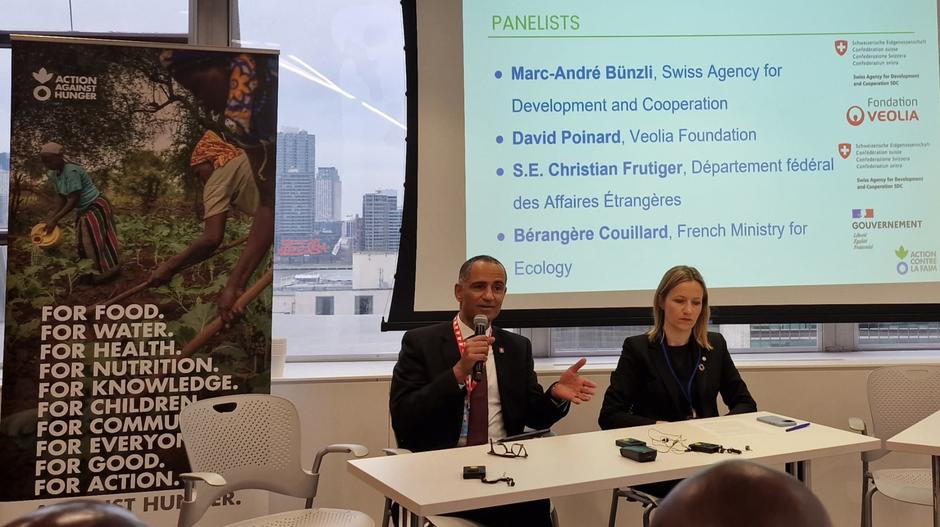 Talking to each other is about learning and identifying solutions. When it comes to access to water in a humanitarian context, this is vital.
Signed as soon as it was presented by the Swiss and French governments, this call to action brings together international solidarity organisations (International Committee of the Red Cross, Solidarités International, etc.) and professionals such as the French Water Partnership. The Veolia Foundation is a signatory, as is the Global Alliance Against Cholera (GAAC), for which it provides the secretariat.
Water is not only a means of survival in emergency situations, it is also the best means of fighting diarrhoeal diseases. Among them, cholera does not need a natural disaster to wreak havoc. It takes advantage of poor access to water to spread and affect entire populations. In the Democratic Republic of Congo (DRC), a country regularly affected by cholera, a concerted approach to eliminating the disease has been supported by the Veolia Foundation for some 15 years. At an event entitled "Reaffirming the Importance of Ending Cholera to Achieve SDG 6" and introduced by French academician Erik Orsenna, David Poinard explained the importance of local authorities, experts, NGOs and international donors working together. In DRC, the French Development Agency (AFD), the London School of Hygiene & Tropical Medicine (LSHTM) and Oxfam are working together to end cholera.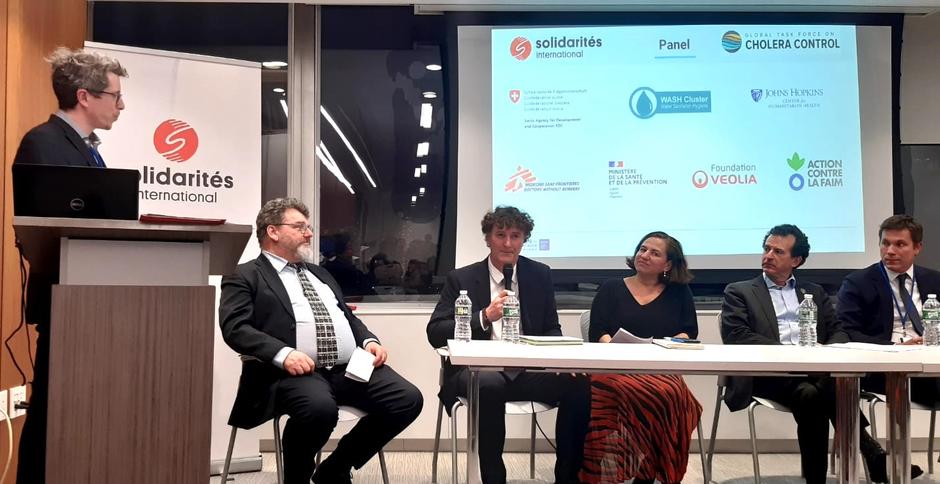 This United Nations Conference on Water came one year after the Dakar Appeal, a GAAC initiative to bring together stakeholders in the fight against cholera around a strong plea, supported by presidents of African states, representatives of the Pasteur Institute and Nepad.
Access to water is an issue of health security to curb epidemics and enable life-saving hygiene. The Veolia Foundation has been convinced of this since its creation, nearly twenty years ago.