Working on sanitation issues means ensuring better health for populations and preserving the environment.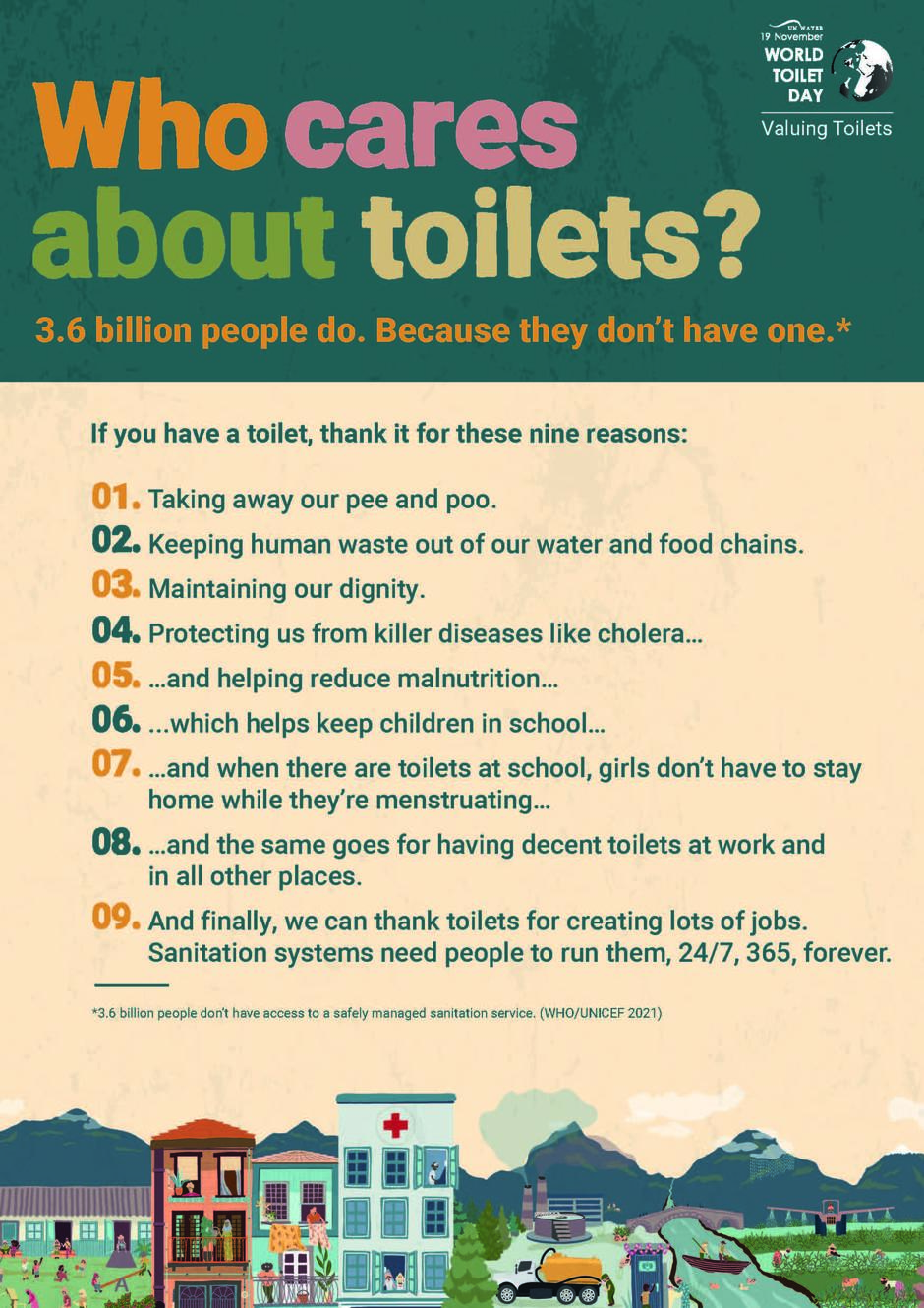 Sanitation and drinking water are fundamental and universal rights. Yet, nearly half of the world's population - 3.6 billion people - do not have access to safely managed sanitation services*.
Not only is access to sanitation services recognized by the United Nations as a human right, but it is also a lever for public health:
👉 At least 2 billion people worldwide drink water from a source contaminated with fecal matter
👉 Every day, more than 700 children under the age of five die from diarrhea caused by unsafe water, inadequate sanitation and poor hygiene.
Source: WHO/Unicef 2021
In Myanmar, with the NGO Solidarité International, the Veolia Foundation is working on sanitation issues in refugee camps. Cleaning wastewater, or more commonly, fecal sludge from community latrines, means eliminating the pathogens and pollution with which it is naturally loaded before being discharged into the natural environment. Poor management leads to the return of contaminated water into the ecosystems, a pollution factor that has a lasting impact on health, nutrition and the environment.
In Sittwe, the Veolia Foundation is working with Solidarités International to optimize and adapt the capacity of the treatment plant set up to centralize and treat the sludge from 4,000 latrines. The objective is to guarantee the proper use of the latrines with the regular emptying of their pits and the ecological and sanitary treatment of the sludge.
* That is, toilets that are not shared with other households and that treat or dispose of excreta on site, store it safely prior to off-site transport and treatment, or are connected to a functioning sewer system.