After two years of successful collaboration on the improvement of water quality in the Kalemie region of Democratic Republic of Congo, the Veolia Foundation and MSF have reinforced their partnership around a main objective: to optimize and reduce energy footprint MSF projects and missions, and explore the possibilities of using renewable energy, especially solar, on field facilities so that they gain autonomy.
In addition to financial support, the Veolia Foundation provides MSF Veoliaforce its network experts to accompany these projects.
The first field of applied research and experimentation regarding the installation of photovoltaic solar panels to make autonomous and secure supply of electricity to the mission of fight against malaria conducted by MSF Moissala in southern Chad.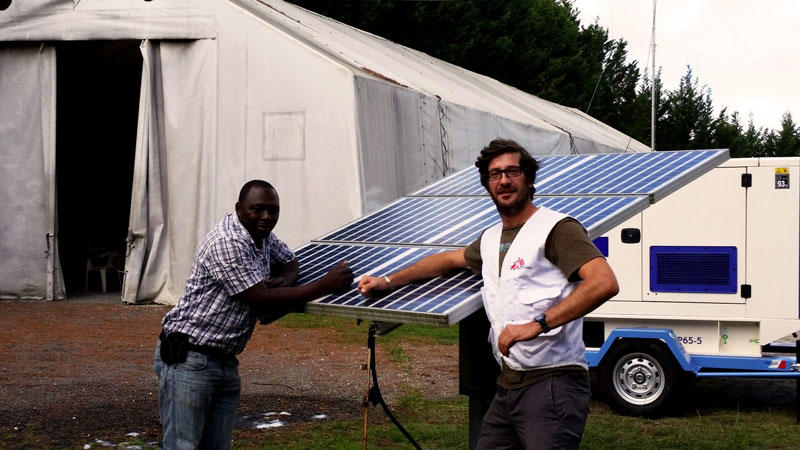 Grégory Gamboa is responsible for innovation mission within the logistics department of MSF. He works daily with teams from the Veolia Foundation and tells us that collaboration.