At the end of March, experts from the Veolia Foundation presented a new laboratory for the analysis and monitoring of wastewater systems. Designed with the Austrian Red Cross, this equipment completes the range of solutions for humanitarian intervention.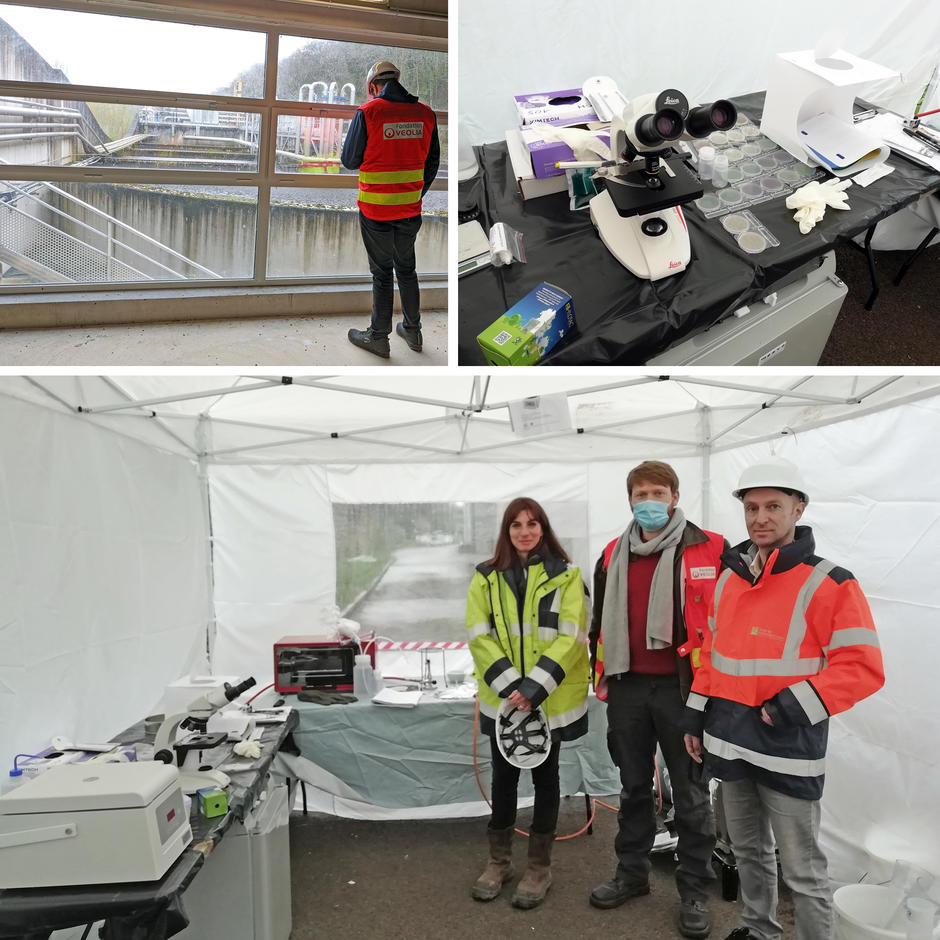 Innovation in the humanitarian sector requires adaptation to the constraints on the ground. Access to essential services such as drinking water, sanitation and more generally hygiene (WASH) is an imperative in many emergency, post-emergency and development situations. With the "FSFL" (Faecal Sludge Field Laboratory), the ambition is to allow humanitarian personnel who operate sanitation systems to acquire quality analytical capabilities in the control and optimization of their performance.
This equipment, the result of the Veolia Foundation's ongoing innovation and monitoring work combined with the Austrian Red Cross's field experience, offers results comparable to those of a conventional professional laboratory.
It allows, in a degraded context, the analysis of a wide range of parameters necessary for the monitoring of fecal sludge treatment plants. Its advantage? Small enough to be deployed quickly in different contexts and complete enough to provide reliable data for the treatment and monitoring of fecal sludge, it is supplied as a turnkey solution for use over several months and can be deployed autonomously to meet the field constraints of humanitarian interventions.
Fecal sludge management is a real challenge to improve the lot of displaced or disaster-affected populations. Sanitizing wastewater, or more commonly, fecal sludge from community latrines, means ensuring the elimination of pathogens and pollutants that are naturally present in the sludge before it is released into the natural environment. However, poor management leads to the return of contaminated water into the ecosystems, a pollution factor that has a very lasting impact on health, nutrition and the environment. It is estimated that every year, 1.8 billion people are at risk of contracting diseases such as diarrhea, cholera, dysentery or poliomyelitis, through the consumption of water that is supposed to be potable but is contaminated by fecal matter.
The FSFL mobile laboratory was deployed in real conditions at the Pays de Fontainebleau wastewater treatment plant (step), located in Avon, with the collaboration of local teams and the presence of NGO partners.
Veoliaforce volunteers were also present to learn how to deploy the laboratory within the constraints imposed by the field and to conduct the operations related to this laboratory. They will be called upon to train the teams themselves who, in the field, will carry out analytical monitoring campaigns in complete autonomy.