The Veolia Foundation has mobilized to help the populations affected by the earthquake that devastated southeast Turkey and northern Syria on February 6.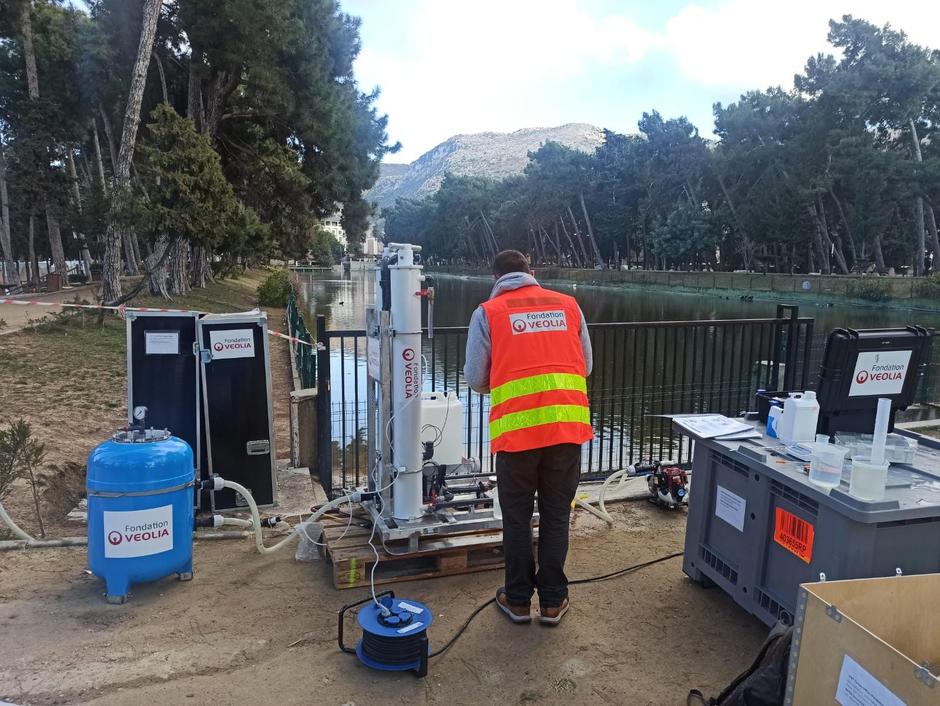 From February 12, the Foundation's Deputy CEO, David Poinard, was in the field for a week of coordination with colleagues from Veolia Water Technologies (VWT) Turkey, in particular Yalçin Yalin, and their General Manager, Süleyman Erkal. He was joined by Julien de Sousa, a Veoliaforce volunteer from the Veolia Water Foundation.
In this humanitarian emergency phase, the team deployed an Aquaforce 2000, a mobile water purification unit, transported from France by cargo plane, to cover the needs of 2,000 people. The station, installed near Antioch in the Hatay region, supplied water to refugees in a camp run by AFAD, the government disaster management agency.