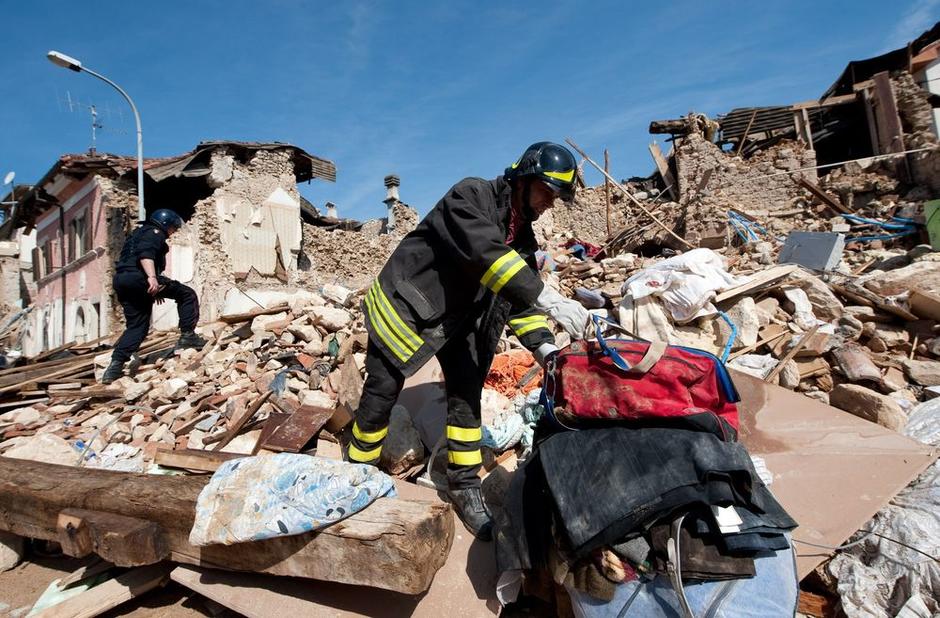 Humanitarian and Development
Place
Aquila, Italy
Sponsor
Giorgia Valsecchi
Grant(s)
15 000 € to the Selection Committee at 2009/09/29
Project leader
During the night of April 5, 2009, the Abruzzi region in Italy was severely struck by an earthquake with an amplitude of 6.3 on the Richter scale. The town of Aquila was particularly damaged. More than 300 dead, 1500 injured, and tens of thousands of homeless persons from the entire region. Several months later, nearly 5000 persons still live in the camps that were rapidly built, nine of them by the Italian Red Cross.
Wishing to help to assist the humanitarian organization, Veolia Acqua offered its services to improve the living conditions of the survivors, especially since it looks like they will have to live in the tents for several months more, because it is going to take a long time to rebuild their homes.
Toilets and showers accessible to handicapped persons
To provide decent hygiene and sanitation, the Italian Red Cross has identified a serious lack of sanitary infrastructures (toilets and showers), particularly since the present installations are not only inadequate, but also inaccessible to the handicapped persons living in the camps.
Veolia Acqua and the Veolia Foundation therefore joined hands to propose solutions which can be implemented as quickly as possible: two sanitary containers purchased from a local supplier. The solidarity of Veolia Environnement with the victims of Aquila will be supplemented by the free transport and delivery of the containers by Veolia Cargo Italie.