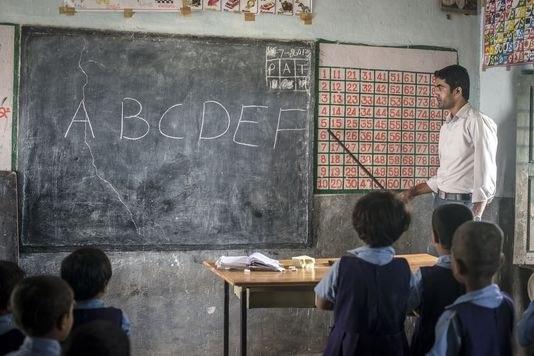 Humanitarian and Development
Place
Krishnadevipeta, Andhra Pradesh, India
Sponsor
Inès Abbas
Grant(s)
€ 5,000 (2013 Winner of the Student Solidarity Awards) to the Selection Committee at 2013/06/14
Project leader
"Meeting a challenge of this kind will provide Indian students a shining example of courage. I believe that this adventure will glean moments of happiness, and the smiling children at the end of the project will be the best reward."

Inès Abbas
The nonprofit Inde Espoir, created in 1981, broadcasts and supports the action of Indian Jesuits, particularly in the field of economic and social development and education for disadvantaged Indians. To do this, it raises the funds needed to finance development projects designed and run by Indian Jesuits; it organizes Indian trips for French students wishing to participate on the spot in development actions and projects.
Directly confronting the reality of underdevelopment and...
The student volunteers are not only enlisted in fundraising, but they also directly confront the reality of underdevelopment and social inequality generated by the caste system, working as simple laborers on the project that their group finances, under the direction of Indian masons. Their presence in the village, lasting four weeks, also enables them, thanks to the children, to bond with families whose caste causes their ostracism from society. In this way, they bolster the action of the Indian partners of Inde Espoir who strive to restore dignity to these people.
...and promoting education for all
As part of its missions, Inde Espoir has joined hands with an Indian NGO, Loyola Integrated Tribal Development Society (LITDS), one of whose priorities is to promote education for the tribal populations of Andhra Pradesh. In 2011, the students accordingly went to Krishnadevipeta to build a school so that the tribal children could enjoy the benefit of quality education. Very soon, however, the nonprofit realized that only 20% of the students came from a tribal background, whereas the tribes account for 60% of the population. The main obstacle is the distance to be travelled daily by the children to reach school. The 2013 project calls for building an upper storey to spare 100 small children aged 6 to 12 from having to travel a long and often dangerous route every day. LITDS takes charge of the everyday lives of the little girls.
Inde Espoir hopes the success of the young boarders will encourage the other tribal families to send their kids to school. .
The 2013 3rd Student Solidarity Awards has been awarded to this project, which combines the skills of students from nine different schools and universities.
[1] Polytechnique, Université Paris Diderot-Paris VII, Faculté de médecine Paris Descartes, Université Panthéon Assas Paris II, Sciences Po Paris - Prépa Lycée Stanislas, University of Exeter, Université Paris Ouest Nanterre La Défense and UTC Compiègne