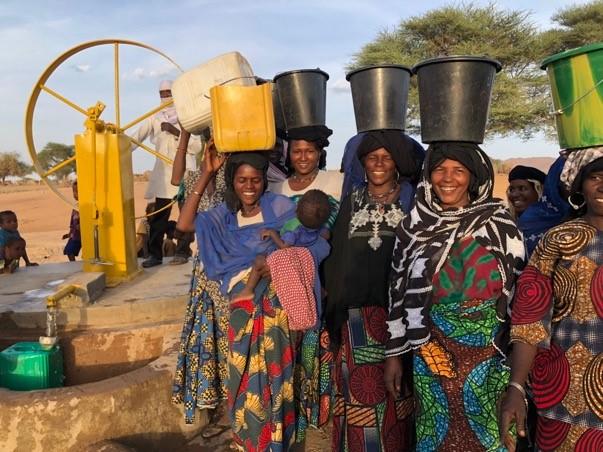 Humanitarian & Development
Location
Region of Agadez, north Niger
Sponsor
Patrice Fonlladosa
Grants
€20 000 at the committee meeting on 04/04/2016
€10,500 at the committee meeting on 26/04/2017
€10,000 at the committee meeting on 10/04/2018
Project Leader
"The Nigerien Water Company (SEEN, Veolia Group) has made a commitment to co-fund the project and take part in it by supplying one of its employees based in the Agadez region."
Patrice Fonlladosa
A humanitarian association supporting development, education and healthcare, Les Matins du Soleil, operates in the northern part of Niger. Its goal is to provide a better life for people in the country and the association engages in sustainable projects in partnership with local government and directly with local communities who are invited to play an active role in the building work and maintenance of the infrastructure.
 
Since 2008, the Veolia Foundation has supported the renovation of water access points (wells, pumps and mills) by Les Matins du Soleil. In 2016, five wells between Agadez and Iférouane were renovated. The aim for two of them was to improve vegetable production by equipping them with water pumps and by installing a low pressure irrigation system. The third of the selected sites was a pastoral well that was renovated and fitted with a pump to improve water supply for livestock. The last two wells were also fitted with pumps to provide a supply of drinking water.
 
Les Matins du Soleil activities
Installing water pumps for crop irrigation, people or livestock
Participating in the rehabilitation and consolidation of community wells
Equipping village communities with grain mills
Building schools
With the local health teams, organizing rounds in 4x4 trucks, undertaking treatment, preventive work and health education in camps and villages far from clinics
This first tranche of work was followed by a new project in 2017 supported by the Veolia Foundation. This time round, four water supply points between Agadez and Timia will be renovated. Eight new sites have been earmarked for new infrastructure in 2018: there will be several thousand direct beneficiaries in Erwag Balnabo, Boudari, Goofat Intamadé, Ibid, Temile and Timia.
 
For the people living in this desert region of Niger, these improvements are facilitating their access to water and crop irrigation, as well as improving their health and food self-sufficiency. The infrastructure should also enable water to be supplied for cattle and goats.