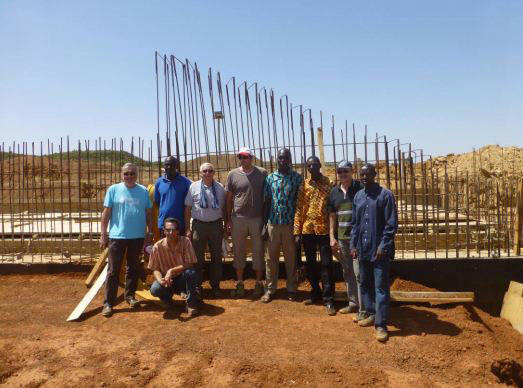 Humanitarian and Development
Place
Ouahigouya, Burkina Faso
Sponsor
Bruno Legros
Grant(s)
€50,000 to the Selection Committee at 2012/03/06
Project leader
"I find the project structure to be highly professional, with full-time staff in the town hall boasting excellent experience in decentralized cooperation and a longtime presence in Burkina Faso on long-term development projects. On relatively large budgets, the nonprofit has enlisted private partners and the Water Agency for the first time, and is bringing in operators that are not often approached."

Bruno Legros
Since 1991, the decentralized cooperation project between Chambery and Ouahigouya (Burkina Faso) has brought together the population of the two cities: getting to know each other better enhances understanding to work together on outreach projects.
The nonprofit is bringing together many players today, elected officials, municipal employees, members of civil society and inhabitants, over here and over there.
It initiates and furthers a score of innovative projects: cultural exchanges, sharing experiences, investment aid for economics, education and health, and urban development. The town of Ouahigouya, located in northern Burkina Faso, was selected on the basis of a detailed specification: it is located in a French-speaking country and accommodates a population about the same size as that of Chambery. But above all, it has a territorial development plan set up to reflect the expression of the citizens of the commune.
Long-term cooperation
In this context of decentralized cooperation and consistent with the reform of the drinking water supply sector in Burkina Faso, the communes of Chambery and Ouahigouya wanted to set up a specific program to improve drinking water access for 25,000 persons distributed among the 37 villages attached to Ouahigouya.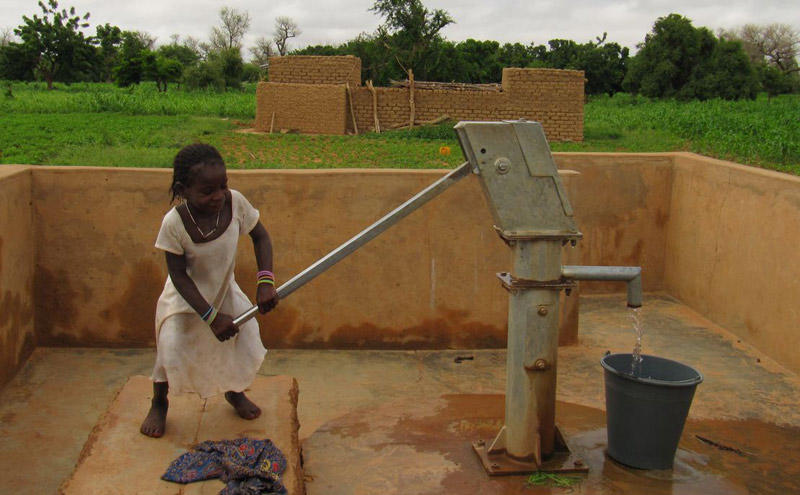 The project is spread over three years. The first year will see the installation of a structure for owner assistance and project coordination followed by investments in subsequent years. The facilities are similar to those set up in the rest of the country: they are therefore adapted to the technical and financial capacities of the village. Management by a public/private committee composed of the various lenders helps track the progress of the project and to enlist the services of the city of Chambery: international cooperation, water administration, water Agency, and experts of the nonprofit.
Major targets and big expectations
The project has three objectives:to improve access to drinking water in the commune of Ouahigouya, to make the water structures permanent by strengthening the capacities of the local organizations in charge of their management, and to reinforce the capacity of the commune in terms of managing the drinking water sector. Big results are expected for a total budget of over 500,000 euros, bringing together the Ministry of Foreign and European Affairs, the Rhone-Mediterranean-Corse Water Agency, Chambery Metropole and the town hall of Ouahigouya:
rehabilitation of 15 boreholes and a Simplified Drinking Water Supply (AEPS), the sinking of 24 boreholes and one AEPS;
setting up user associations in the 37 villages to guarantee the management and permanence of the facilities,
capacity of the Ouahigouya town hall to exercise its new skills assigned to the local authorities in terms of drinking water.
The partnership between the nonprofit Chambery-Ouahigouya and the Veolia Environment Foundation extends beyond mere funding, because volunteer sponsorship also backs the approach: participation in the "water" committee, technical expertise of Veoliaforce volunteers during design and construction of the AEPS.