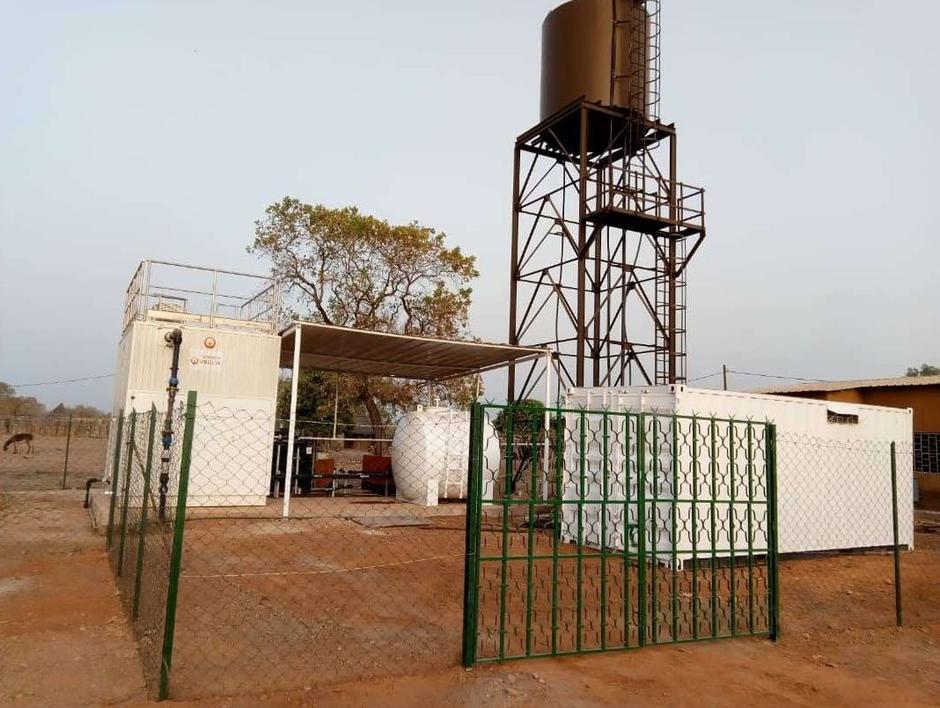 Humanitarian & development
Location:
Saal (Senegal)
Sponsor:
Pierre-Elie Fratczak
Grant:
€150,000 at the Committee meeting on 27 March 2019

Project Owner
Association Leeket Bi - Village de Sall
« This fruit-producing village has the potential to develop and a population that just wants to be able to flourish. » Pierre-Elie Fratczak
Created in Senegal in 2010, the Leeket Bi - Village de Sall/Saal association set itself the target of combating Africa's rural exodus by promoting village development. To achieve this, it has a number of different projects in the fields of medical and health care, education, agriculture and the economy. It also works on water access, which is difficult in this region of eastern Senegal where the poor quality groundwater is drying up.
 
With the Veolia Foundation experts, Leeket Bi developed the goal of supplying the village of Saal with drinking water from the Gambia River surface water. Two missions carried out in 2018 by Foundation engineers and Veoliaforce volunteers helped clarify the project's feasibility. This preliminary work also led to the conclusion of an agreement with the Gambia River Development Authority (OMVG), which will subsequently be able to duplicate the project throughout its territory.
 
In concrete terms, it involves organizing a system for taking water from the Gambia River, on a raft, with a heat pump connected to an underground pipeline to supply the treatment plant. This will be installed on a concrete platform with a roof. The infrastructure will include a lamellar settling tank, a pump for treated water to supply the drinking water tank, tanks, an underground network to supply the standpipes that will be installed in the village, and generators...
 
The project also includes enabling the community to structure access to water by establishing a management committee at village level and training technicians. To carry out this work in the field, Leeket Bi relies on Enda Eau Populaire, a local association which for some of its projects has received support from the Veolia Foundation.
 
This operation to produce drinking water from the Gambia River surface water is a first in the area - an area in which groundwater resources are depleting due to climate change. This pilot program could serve as a model for other projects in the context of the expansion being developed with OMVG.