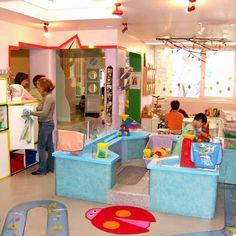 Environment and Biodiversity
Place
Fameck, Moselle, France
Sponsor
Dominique Delis
Grant(s)
30,000 € to the Selection Committee at 2006/03/28
  Project leader Union d'action sociale des familles
For the whole of industrial Lorraine, the inexorable and definitive closure of the coal mines and the steel mills generated a very severe economic and social crisis. Thousands of families lost their income, as well as all the fringe benefits provided free by their former employers: funding of sports and cultural associations, free holidays for the children, study grants, etc.
At Fameck, in Moselle, the association Union d'Action Sociale des Familles (UASF) initially organized daily babysitting for children from workers' homes. Then, as the economic and social situation degenerated, it addressed new needs: creation of day camps and holiday camps, carpentry shops, laundromats. And as part of the trend set by Maison verte, created by the pediatrician and psychoanalyst Françoise Dolto in 1979, a Playhouse was created.
A place for play, talk and cooling off...
In this area dedicated to children, 400 families can participate today in games activities, welcomed by a team of specialists recognized by the Family Benefits Fund (CAF) of Moselle. Thanks to the games available, the family members get to know each other better, and proceed to dialogue and reconciliation.
Owing to its growing success, UASF wants to enlarge the premises in order to receive the families in better conditions and to increase its attendance capacity. The Moselle CAF and the town of Fameck are both committed to the project. The indoor amenities will be completed with the participation of Fondation Veolia Environnement. The 30 000 euros obtained will be used to buy furniture, computer hardware and storage units, as well as the equipment of a kitchen.