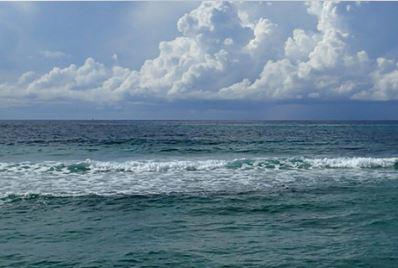 Environment & biodiversity
Location
Global
Sponsor
Thierry Vandevelde
Grant
€60,000 over two years at the 27/6/16 Board
Project Leader
Since the Prince Albert II of Monaco Foundation (FPA2) was founded in 2006, the foundation has supported public and private sector initiatives in the fields of research, technological innovation and conscious practices to address social issues. The foundation's three main work areas are limiting the impact of climate change and promoting renewable energy, conserving biodiversity, and water resource management and combating desertification.
 
The partnership with the Veolia Foundation has bolstered oceans advocacy work. Some 20 researchers from across the globe gathered in Paris prior to COP 21 in December 2015 under the auspices of the Oceans 2015 Initiative. This network of experts joined forces to raise the awareness of international decision-makers about the role played by the world's oceans in the broader issue of the climate.
 
Their research showed that major marine and coastal ecosystems will have to contend with significant risks between now and 2100, even if CO2 emissions are low. The study also found that as the oceans become more acidic and their temperature rises, the range of possible solutions will decrease commensurately (mitigation, protection, restoration and adaptation).  
On the strength of this observation, the IPCC
[1]
is drafting a report on the world's oceans backed by the Principality of Monaco. The Ocean Solutions Initiative, the group of experts keen to extend the Oceans 2015 Initiative, will be contributing to this report. Their proposals will be presented at an Oceans & Climate Conference in Monaco in 2017. The final findings will be aimed at both the scientific community and the general public, with films, publications and conferences forming part of the initiative. The Veolia Foundation is joining forces with the FPA2 so that the movement set in motion in 2015 bears fruit in the run-up to these major meetings of the international community.  
---
[1]
The Intergovernmental Panel on Climate Change.