At the request of international humanitarian organizations they: 
Intervene following a disaster or to sustainably improve the living conditions of the most disadvantaged communities;
Harness the expertise of the Veolia business activity for which they work: Water, Energy, Waste;
Act during their working hours and are paid by Veolia. The Foundation handles the logistics and their travel expenses, and finances the equipment, which is usually left on the spot.
The Foundation sends its volunteer experts and equipment to:
Provide emergency humanitarian aid and secure the sanitary environment after a natural disaster;
Assist development projects providing access to essential services supported by the Foundation.
Becoming a volunteer?
To get involved as a Veoliaforce volunteer, please complete one of the following forms:
How the Foundation responds to emergencies when a disaster strikes?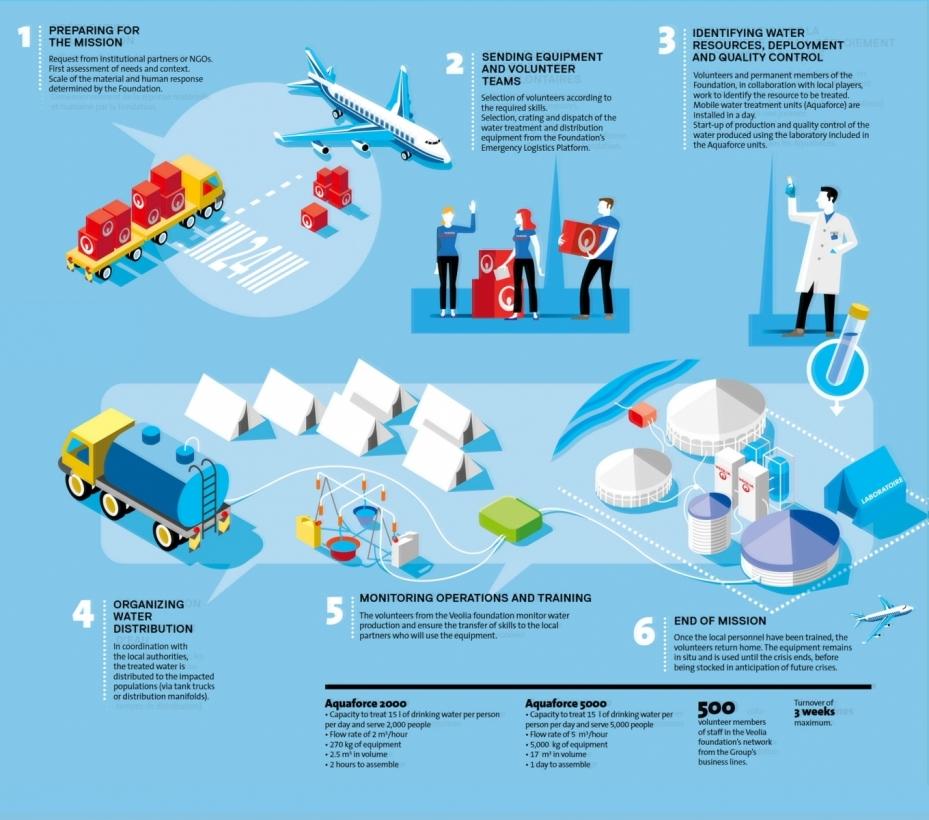 Sponsors act as the link between the partner – the project leader – and the Foundation. They:
Meet regularly with the project leader
Check that the initiative complies with the Foundation's criteria;
Assess the project's technical and financial feasibility and assist the project leader throughout the grant application process;
Monitor the project through to final evaluation
500 volunteers in the Veoliaforce network
More than 200 skills sponsorship missions