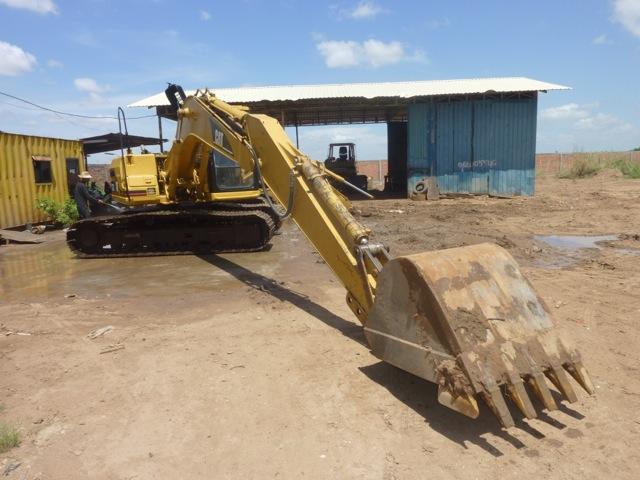 Humanitarian and Development
Place
Banteay Meas, Cambodia
Sponsor
Marie-Françoise Malheu
Grant
€20,000 to the Selection Committee at 2013/04/09
Project leader
Association Touk Meas - La Pirogue d'Or
"I'm impressed by the honesty and rigor of the work done by Savong Kao and Myra Soth, and delighted to offer my support for this new phase of their work, which is exemplary in every respect."
Marie-Françoise Malheu
The nonprofit Touk Meas - La Pirogue d'Or was created to support and extend the construction project launched by Savong Kao, a native of the village destroyed by the Khmers Rouges at Banteay Meas, in southern Cambodia. After 20 years of exile in France with his wife Myra Soth and his four children, he returned to Cambodia in 2001 to help his compatriots bring life back to the martyred village, buried in its painful past. Today, he is dedicated to this restoration with exemplary determination and courage. Myra, the co-founder with Savong of the nonprofit, coordinates the programs for which contractorship is provided in the field by Savong, and supplies the link between France and Cambodia.
Intense demand for water
At Banteay Meas (Province of Kampot), in a deeply disadvantaged region, demand for water is intense in the dry season, and the communal reservoir cannot cope. The crowds of peasants from the nearby villages coming on their carts loaded with cans to fetch water exceeds its capacity. It is becoming urgent for each village to have its own reservoir to be self-sufficient in water for human consumption, sanitary needs and irrigation. This would reduce ailments caused by the ingestion of dirty water (backwaters), create a secure reservoir and boost the income of the farmers. Drilling campaigns have demonstrated that the aquifers are full of salt and unfit for consumption and for irrigation: the villages are located on an old sea inlet. The only solution is to excavate ponds and reservoirs to collect rainwater. Luckily, the soil is clayey, and hence relatively impervious. This means digging new reservoirs and enlarging existing ones.
A new reservoir to collect rainwater
To do this, the nonprofit is renewing its excavator with the help of the JM Bruneau Foundation, Caisse d'Épargne d'Île-de-France and the Veolia Foundation, which had already supported La Pirogue d'Or in 2007 for the construction of the first water reservoir. 4 000 persons spread among eight hamlets at Banteay Meas were the beneficiaries.
Rainwater reservoirs for martyred villages
The Foundation was also approached in 2009 to finance a fence on the perimeter of the reservoir to prevent the intrusion of people, livestock or plant fragments, with a standpipe directly accessible to the villagers from the access road, and part of a new utility vehicle to transport materials from the capital.