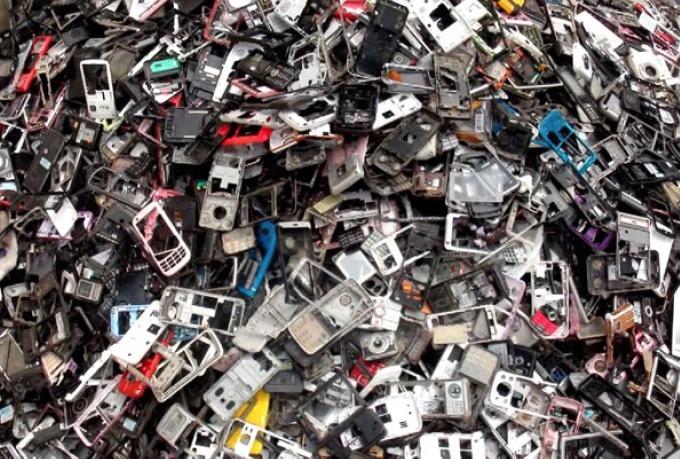 Social and Employment
Place
Bucharest, Romania
Sponsor
Tatiana Burileanu
Grant(s)
€35,000 at the selection committee of March 31, 2009, €18,000 at the selection committee of June 22, to the Selection Committee at 2010/06/22
Project leader
"I felt enthusiastic about the Ateliers sans Frontières project because it combines sustainable development with the integration of persons who have completely dropped out of society. It offers a second chance to men and women who work on their side to give a second life to IT hardware, to support disadvantaged associations and schools."

Tatiana Burileanu
Ateliere Fara Frontiere was created in Romania in 2009, on the model of the "sister" associations Ateliers sans Frontières in France, Morocco and Algeria. This Romanian law nonprofit association aims in turn to promote a business recycling waste electrical and electronic equipment (WEEE) by creating back-to-work jobs for persons who have dropped out of mainstream society or are excluded from the labor market.
This positioning is especially important because no genuine national system dedicated to social and professional reintegration exists in this country - in 2010, it is estimated that over 15,000 homeless persons live in Romania, more than a third of them in the capital.
The first integration workshop of Ateliere Fara Frontiere was therefore opened in Bucharest in partnership with Samusocial Din Romania and with the help of the Veolia Foundation.
Recycled computers to underpin Romanian educational policy
Apart from the workforce development role that it obviously retains, Atelier Fara Frontiere aims to allocate more resources to public education policies and the education initiatives of the associative world.
Thanks to the use of low-cost PCs, teachers and educators can in fact develop teaching methods based on education programs on the computer, generally highly appreciated.
Ateliere Fara Frontiere initially opened a pilot workshop in Bucharest, on the French and North African model. In partnership with Samusocial Din Romania, AFF has ten employees who are social dropouts - homeless adults, young persons living in social hostels, young people and minors on parole, school dropouts of all ages, etc.
By relying on agreements already signed with a number of large companies, it collected more than 500 computers in 2009 and employed four persons to staff the structure.
The grant from the Veolia Foundation was used furnish the premises of the recycling workshop. This activity enables the beneficiaries to recover a degree of financial self-sufficiency and also offers them a springboard: part-time employees, they are collectively counseled outside working hours to follow vocational training and find a lasting job.
And so to guarantee the "outcome", AFF is creating a network of potential employers, led by partner NGOs, with a professional mediation system.
Target: 15% self-financing
One year later, the nonprofit is getting concrete results: the first employees, besides the training they receive in the workshop, enjoy individual social, medical and psychological counseling. The aim is to help them rejoin mainstream society durably. Here, as in the first three countries where this system was set up, the formula meets genuine needs and has achieved some success. The next step: to intensify economic growth to consolidate the jobs created. To achieve this, Ateliere Fara Frontiere has set the target of 15% self-financing. Last January, it secured a permit from the National Agency For Environmental Conservation (ANPM) required to carry out its WEEE collection, storage and processing activities.
Yet this ramp up also means new investments, particularly to buy additional equipment: an electric pallet truck, dismantling equipment, office equipment and a utility vehicle for prospecting and collection. The Veolia Foundation has decided to help Ateliere Fara Frontiere once again. In a country where the marginalization of a fringe of the population remains high, the socioprofessional integration workshop, by setting an example, demonstrates that these persons do not represent a social problem, but rather a resource for society.