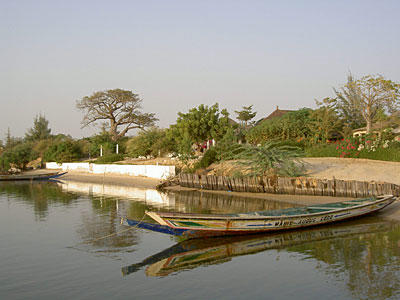 Humanitarian and Development
Place
Island of Mar-Lodj, Sine-Saloum river delta, Senegal
Sponsor
Jean-Marc Loubet
Grant(s)
15 000 € to the Selection Committee at 2009/06/16
Project leader
"I got deeply involved in the technical side of the project, which matches my professional skills. The pooling of the study with the engineering students who travelled there convinced me of the feasibility of the project.The participation of the villagers and local contractors will ensure a smooth takeover.And the use of local materials, such as clay and shells, will reduce the costs, which are very high because the project is so complex."

Jean-Marc Loubet
The island of Mar-Lodj, lying in the middle of the Sine-Saloum river delta, about 150 kilometers south of Dakar and north of The Gambia, lacks drinking water. The few wells and the single existing borehole supply a brackish water that is unfit for human consumption and for farming. With absent adequate sanitary conditions and unable to develop a food‑producing agriculture, the young natives of the island tend to leave for the capital, where they very often swell the ranks of the destitute. To address this situation, convinced that the rural exodus was not an acceptable solution, the nonprofit association Mar-Lodj was formed in 2002 to aid this territory and its inhabitants.
Reaching for food self-sufficiency
After building classrooms for the schools, Mar-Lodj undertook to build a rainwater reservoir and an irrigation network for market garden crops. Designed with the support of the Veolia Foundation, it will provide a new source of water for the villages of Mar Lothie and Mar Soulou. It will spark the creation of a market garden to supply about 750 persons. Tomatoes, carrots, cabbage, sweet potatoes and various fruits will be cultivated there, creating jobs and significantly improving the food supply of the villagers.
Based on a comprehensive study of the project carried out by the students of several engineering schools in Toulouse, the sponsor of the project also pitched in with his expertise, particularly on the choice of materials, the pumping system and the design of the reservoir.
Another advantage of the project is that by pumping less water from the wells and the borehole, the villagers will give the groundwater table the respite it needs to be replenished and will help fight the salinization of the water and the soil.