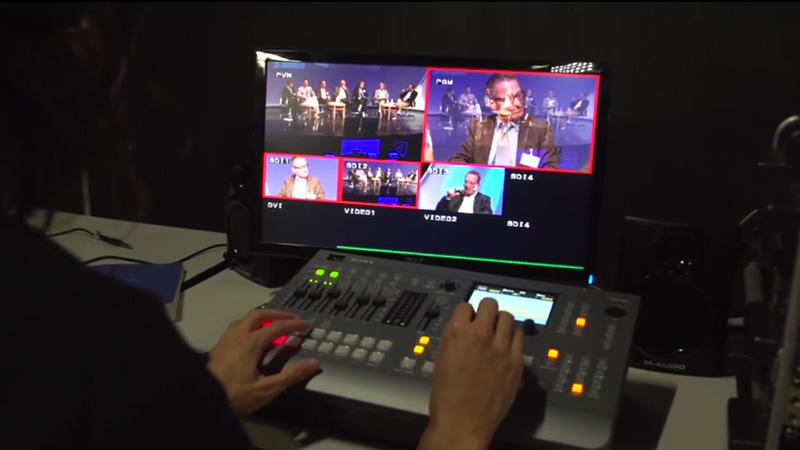 Social and Employment
Place
Draguignan, France
Sponsor
Gilles Rousseaux
Grant(s)
€10,000 to the Selection Committee at 2013/04/09
Project leader
"I had the opportunity to meet the nonprofit during a film on the history of water in Draguignan. Their productions are top quality, and since the Region hosts many conventions, conferences and festivals, they're certainly going to be in demand. I therefore feel that it's important to help them now put their action on a permanent footing. As the director of communication of Veolia Water Southeast, I shall supply all my skills and will open up my network to make sure that their project succeeds."

Gilles Rousseaux
Resine, created in 2009, is a nonprofit for social and professional integration established on the territory of Dracénie in the Var district. It takes charge of the development of a back-to-work project in the sector of the production of digital services. Having opted for an outreach and ecoresponsible approach, this enables vulnerable people to get back on their feet in the professional world through a subsidized fixed-term contact (CUI-CAE), plus appropriate social and professional guidance. This is a novel approach in terms of integration schemes, unconnected with conventional activities (building and public works or environment), but with those of the services sector, which is under pressure on the territory. The unskilled public can thus acquire professional skills transferrable to any type of work, and land a lasting job on completion of a valuable back-to-work itinerary. 
A novel approach in terms of integration schèmes
By choosing a medium considered to be "relatively inaccessible" to people with a low general level or who have never used CAD software, through the variety of the tasks entailed by the various types of production (shooting, voice recording, interview, writing articles, graphic creation), Resine promotes the opening up and enrichment of all by exploiting difference and tolerance. The project is one step in the social and professional integration itinerary of the six current back-to-work employees and helps perpetuate their jobs. Since December 2011, it also enjoys the official support of Direccte for a total of 16 salaried back-to-work jobs.
Résine, a solid producer of digital services
The Veolia Foundation is participating in purchasing the audiovisual equipment.