The students' association won over the Student Solidarity Award judging panel last June with their plans to create an educational and psychosocial support initiative for vulnerable children in Ouallam. As the Veolia Foundation award winner, the association has laid the foundations for its initiative by identifying the children aged 6-17 who will receive support.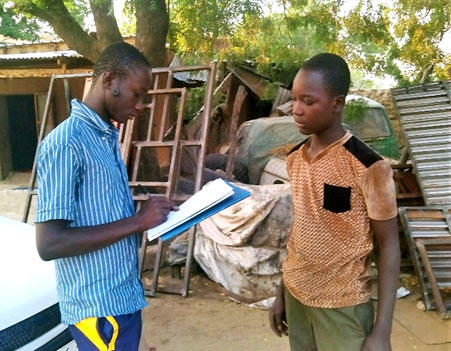 The support programme for vulnerable young people in Ouallam was officially launched on 5 October at the local Youth and Cultural Centre and started by holding training workshops. Students from the University of Abdou Moumouni in Niamey learned how to identify at-risk children. The town of Ouallam is located 90km to the north of Niamey and is home to 37,000 Malian refugees. Many of the migrants' children are left to their own devices. They are targeted by movements such as Boko Haram.
The 20 or so students trained in October then dispersed throughout the area to identify at-risk young people who could benefit from the programme's activities (literacy classes and vocational training so that they learn a trade). The students have already identified and approached 40 children who will receive training. This first phase is all about validating the approach and continuing the programme which has the long-term aim of supporting 200 children.
 
More information on the project page.