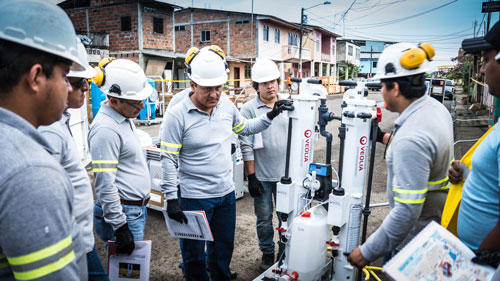 The French Ministry of Foreign Affairs chartered a plane on 23 April in response to the request for international assistance made by the Ecuadorian authorities. The plane carried 30 soldiers from France's civil defence agency to the country. The Veolia Foundation has got involved in the relief effort by providing three mobile water treatment units and a team of five Veoliaforce experts.
 Senagua, the national water company, asked our volunteers to deploy two Aquaforce 500s in Calceta (22,000 residents), six hours by road from Guayaquil in Manabi Province. A team of volunteers from Interagua (Veolia's local subsidiary) are taking turns to operate the units alongside the French volunteers.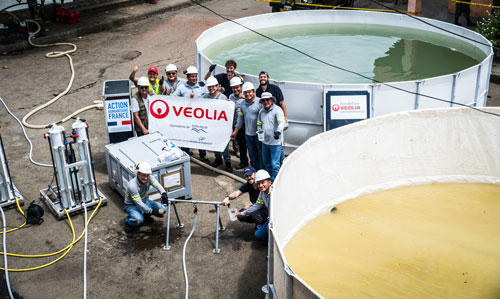 For three days, the mobile units have been producing 40,000 litres of water a day for local supply using two distribution systems and are partially compensating for the failing mains network. An Aquaforce 5,000 unit has just been installed and is now enabling an additional 40,000 litres of water to be produced. This unit will enable earthquake-hit villages in a 30km radius to be supplied with water using road tankers.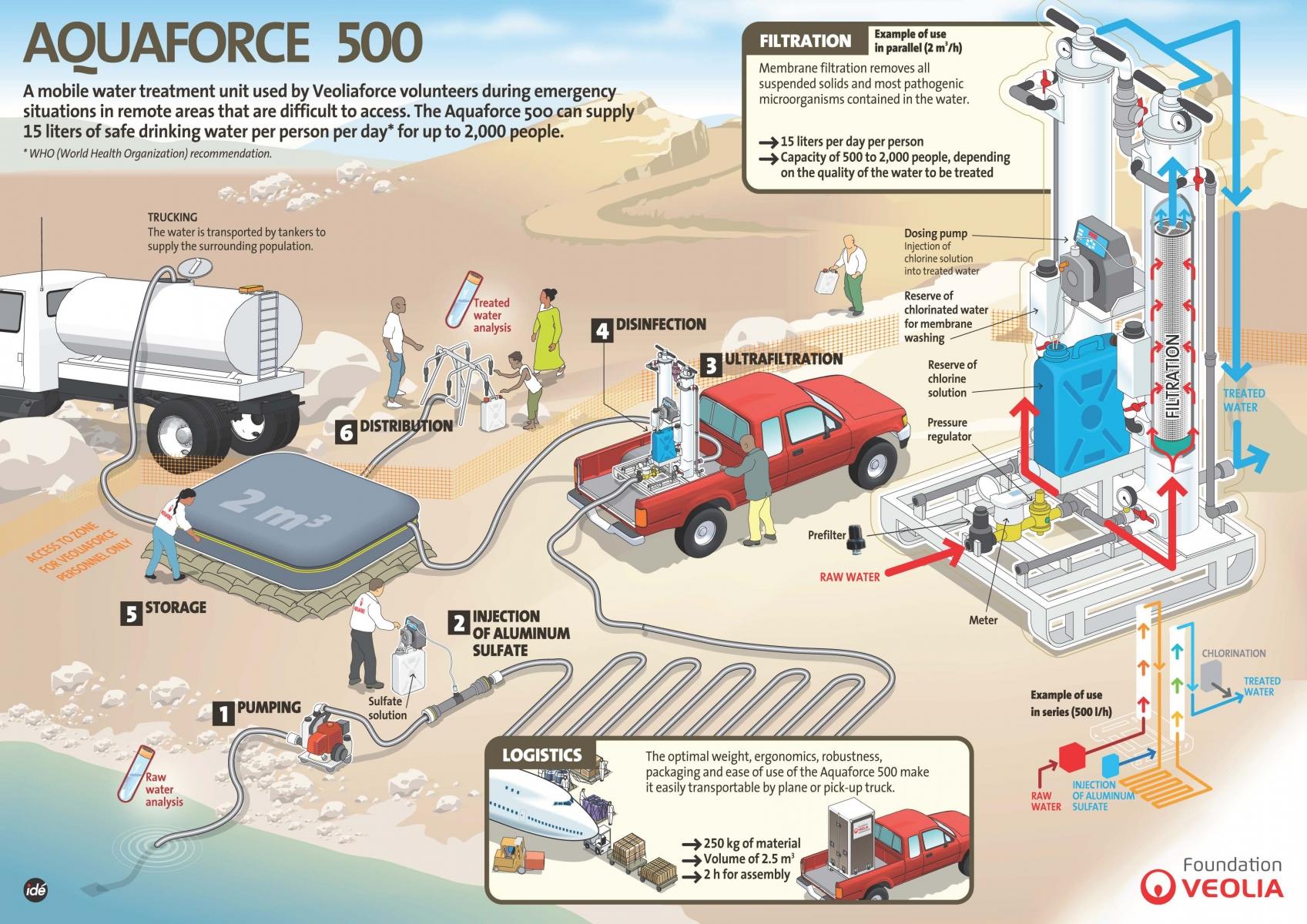 Our local subsidiary, Interagua, has also been actively involved since 16 April by providing the local population with 26 drinking water road tankers. The company's experts quickly got the water treatment facility back into service in the town of Manta to the north of Guayaquil and reconnected the mains drinking water supply in Manabi. A second team worked in partnership with Senagua
[1]
to inspect the Estancilla water treatment unit in Sucre, which supplies the towns of Bahia de Caraquez, San Vicente, Calceta, Junin and Tosagua.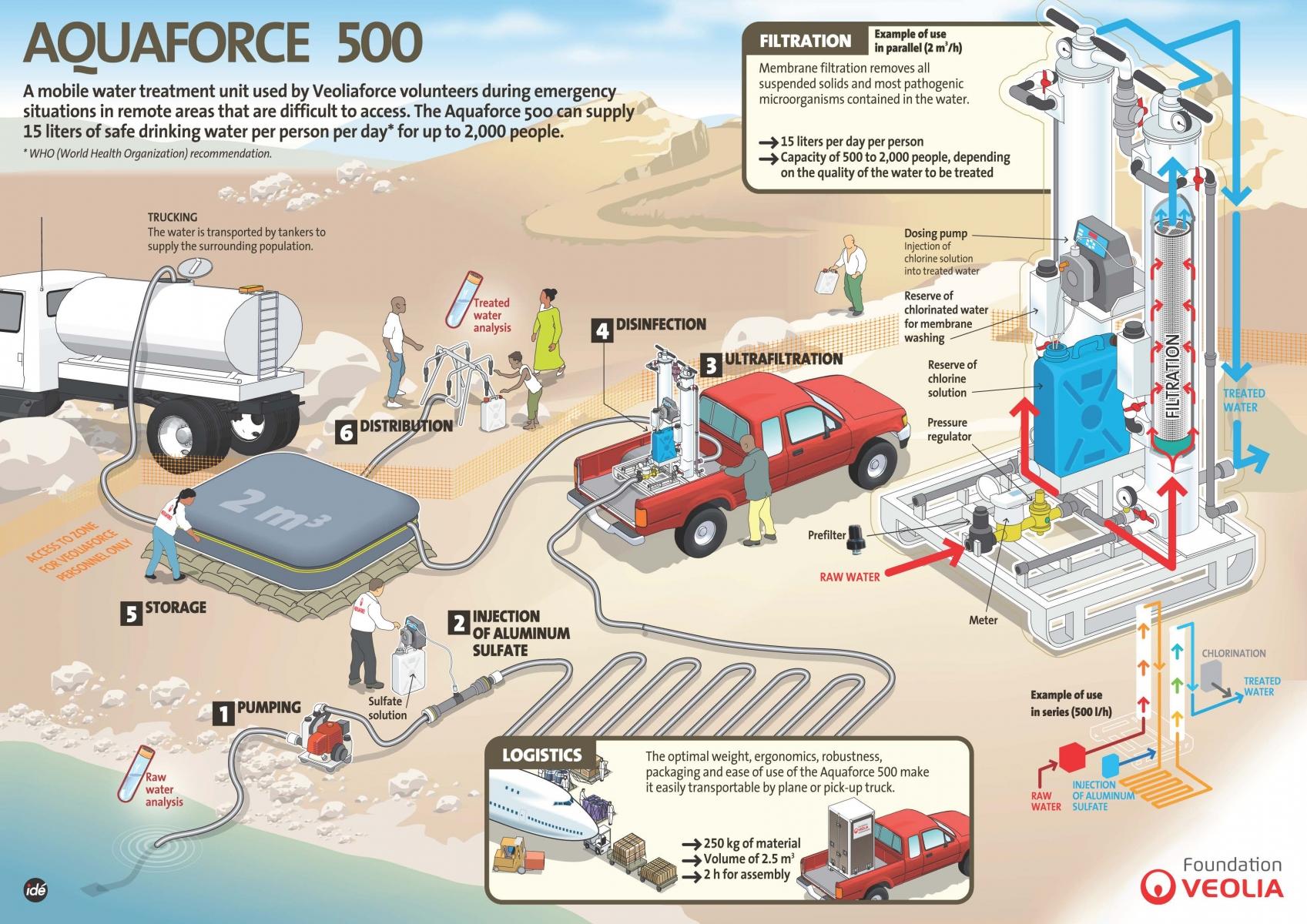 ---
[1] Senagua is the public authority responsible for managing water in Ecuador.