"We were able to measure the fact that the action of Enfants du Mékong, although centered on children's education, also positively impacted the families of the children sponsored." Family First's conclusion is good news for the NGO Enfants du Mékong. Second in the 2015 Veolia Foundation Student Solidarity Awards, Family First has completed the task it set itself - to measure the social impact of the NGO Enfants du Mékong whose mission is to provide access to education for children in extreme poverty, in particular in Cambodia.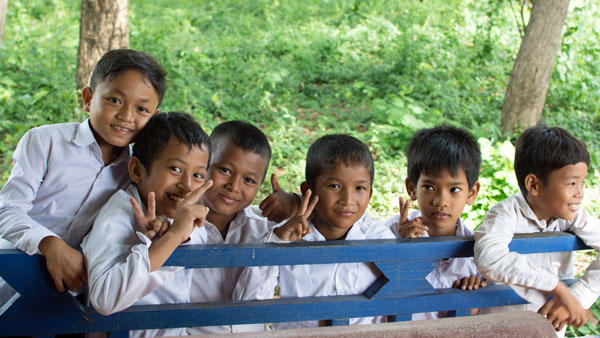 Family First members spent three weeks in Phnom Penh conducting interviews with around 70 families, thus following the Planète d'Entrepreneurs methodology which favors a pragmatic and concrete approach in the field, tailored to the needs and resources of social entrepreneurs. They interviewed nearly 70 families to better understand the issues, and accurately assess the impact on the various stakeholders.  
The study shows that it is usually the eldest child who is sent to school. However, the transmission of knowledge within the family is in fact proven practice. Family First found that "
sponsored children often share what they learn in class with their brothers and sisters. In some cases they even teach their parents
."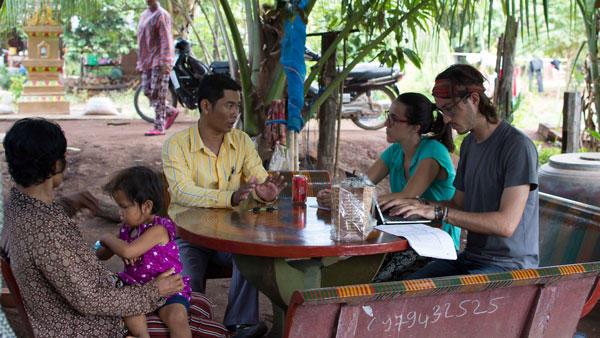 Beneficiaries of the Enfants du Mékong sponsorship receive €18 per month, a significant amount therefore for families who are on average living on €100 per month for six people. "
The money received by the family frequently (71% of cases) slightly improves their living conditions (food, housing, purchase of medicine, etc.). The family is therefore an indirect beneficiary of the action of Enfants du Mékong.
" Overall, 58% of families consider that they could not send their children to school without the help of the NGO. The presence of Enfants du Mékong in Phnom Penh is a real advantage for the young Cambodians it sponsors.
For more information, go to the project page and to the Family First blog.