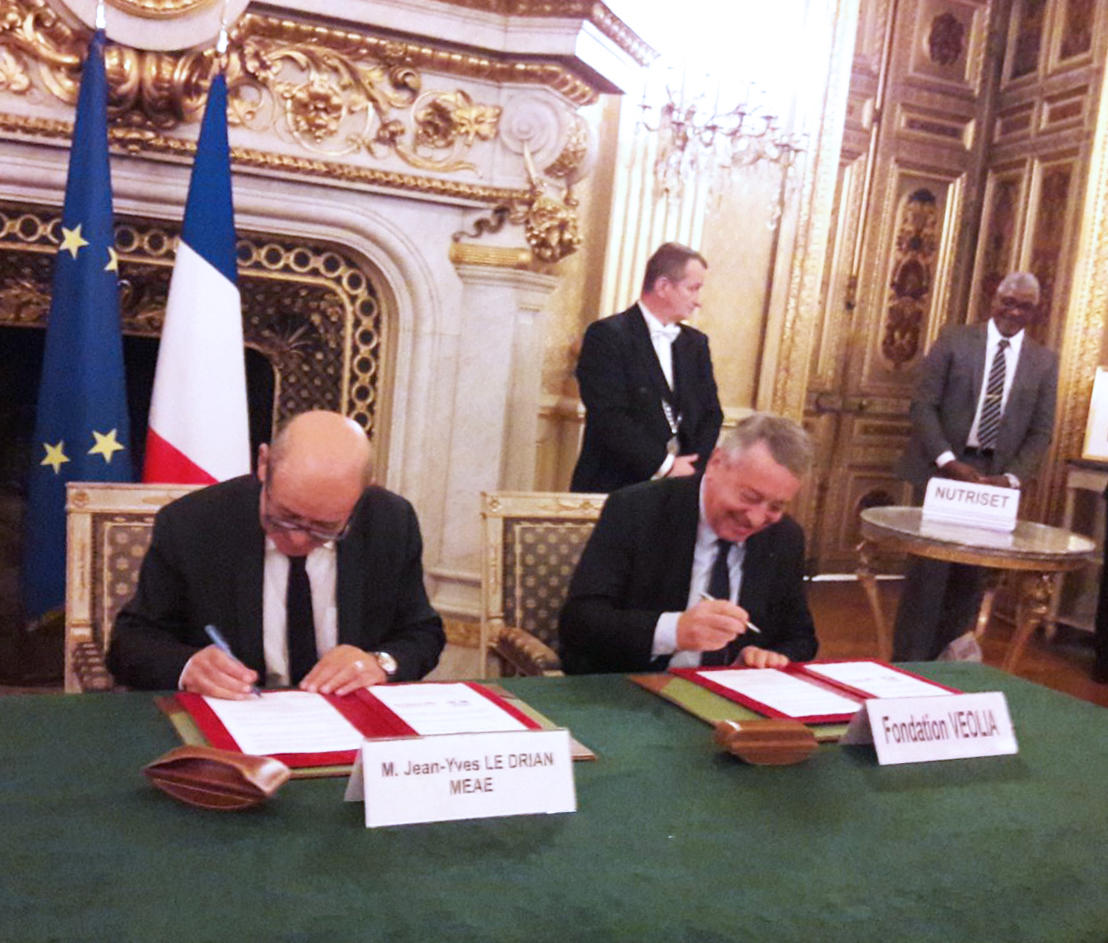 On December 19, the French Ministry of Europe and Foreign Affairs (MEAE) welcomed representatives of twelve foundations and associations working in the humanitarian aid sector. The Veolia Foundation, represented by its Chairman, Antoine Frérot, was present to renew the partnership agreement signed in 2014. The agreement, co-signed by Antoine Frérot, who is also CEO of Veolia, and Jean-Yves Le Drian, Minister of Europe and Foreign Affairs, addresses humanitarian operations carried out by the MEAE Crisis and Support Centre to coordinate the operations of each party.
For the Quai d'Orsay, the formalization of this long-standing relationship with the Veolia Foundation illustrates the willingness of public authorities to work closely with private stakeholders through innovative and ambitious projects. The aim is to optimize rescue operations by coordinating mobilization across all available expertise.
 
For the Veolia Foundation, the agreement establishes proven expertise in humanitarian operations, alongside the Crisis and Support Centre (CDCS), in the following areas: access to water in humanitarian crisis areas, sanitation and decontamination operations, reconstruction of drinking water and sanitation networks, return to operation of energy networks or infrastructures, solid or liquid waste management, accidental pollution, soil decontamination, and the fight against water-related diseases in places already affected by a crisis.
 
The Foundation's equipment and experts are regularly mobilized during humanitarian disasters, such as in St. Martin after Hurricane Irma in September 2017, in Mosul, Iraq, in January 2017, in Haiti after Hurricane Matthew in October 2016, and in Ecuador in April 2016 after an earthquake.
 
RESSOURCES: