In mid-2014, the Veolia Foundation, requested by the Ministry of Energy and Water in Guinea, undertook to participate in rural and semi-urban area drinking water supply projects in Guinea. Eighteen months later, the programme made it possible to connect the first drinking water supply and today the Foundation received special recognition from Guinea-Conakry.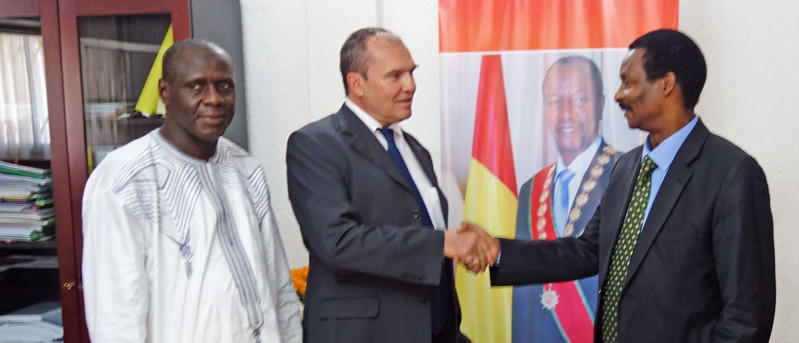 The agreement concluded in 2014 with the Guinean Ministry of Energy and Water produced its first results in March 2015
: in Damaro, a 35-meter water tower, ten water points and a fifty module solar field were completed after a fact-finding mission conducted on the ground by the Foundation in 2014. Almost 25,000 people directly benefit from this drinking water supply.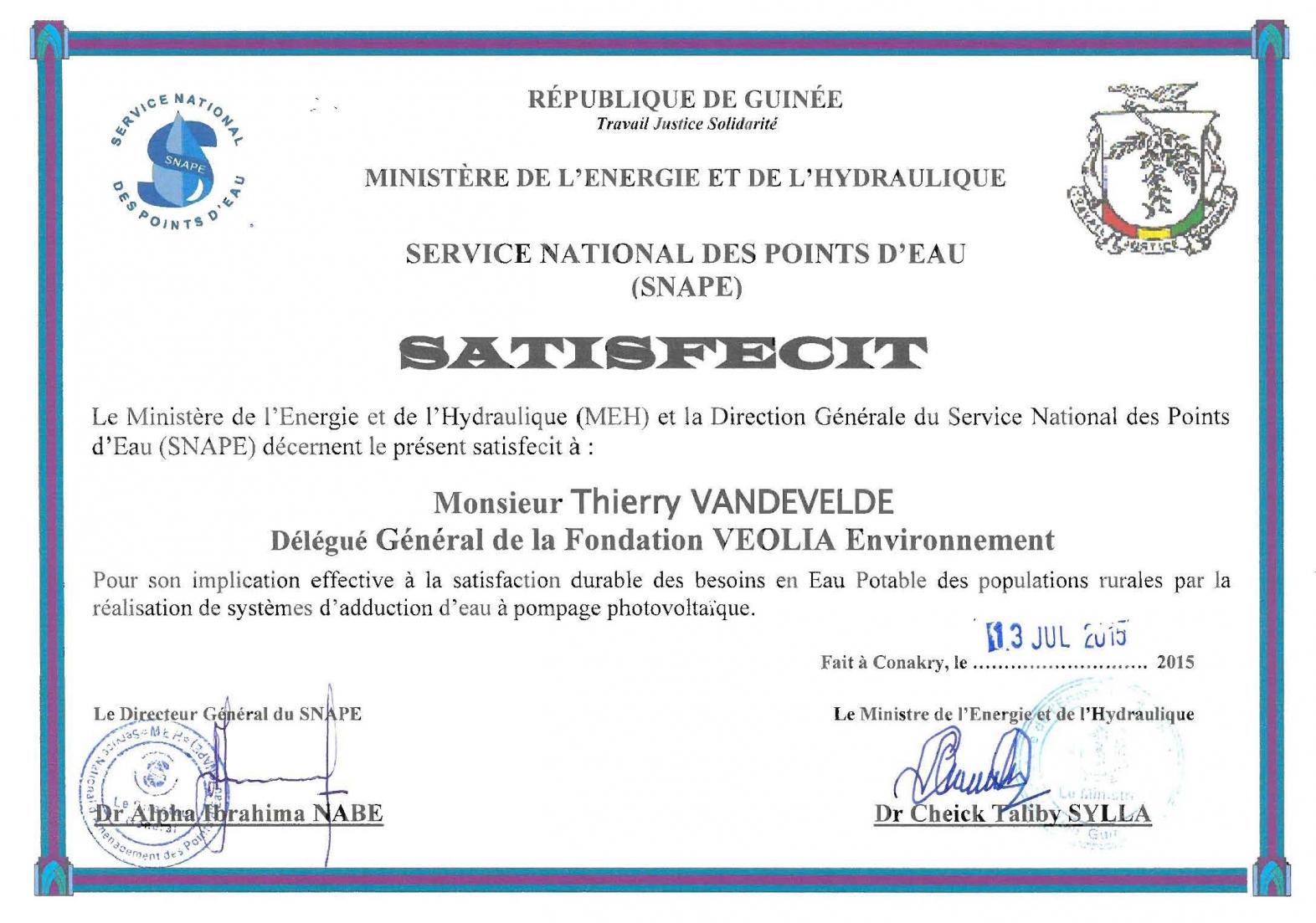 However, the Foundation's commitment goes further than technical assistance alone. Its intervention is above all based on transferring know-how to improve the skills of employees of the national water point service (SNAPE- Service National des Points d'Eau). In partnership with Campus Veolia, training courses in managing water supply projects in rural and semi-urban areas were designed. The Guinean Ministry of Energy and Water and SNAPE joined forces to award the Veolia Foundation a certificate attesting to its "
effective involvement in the sustainable satisfaction of the drinking water needs of the rural population by establishing photovoltaic pump powered water supply systems
". Which confirms the sustainable approach favoured by the Foundation in all the projects it supports...
  *
* *
 
MORE ABOUT