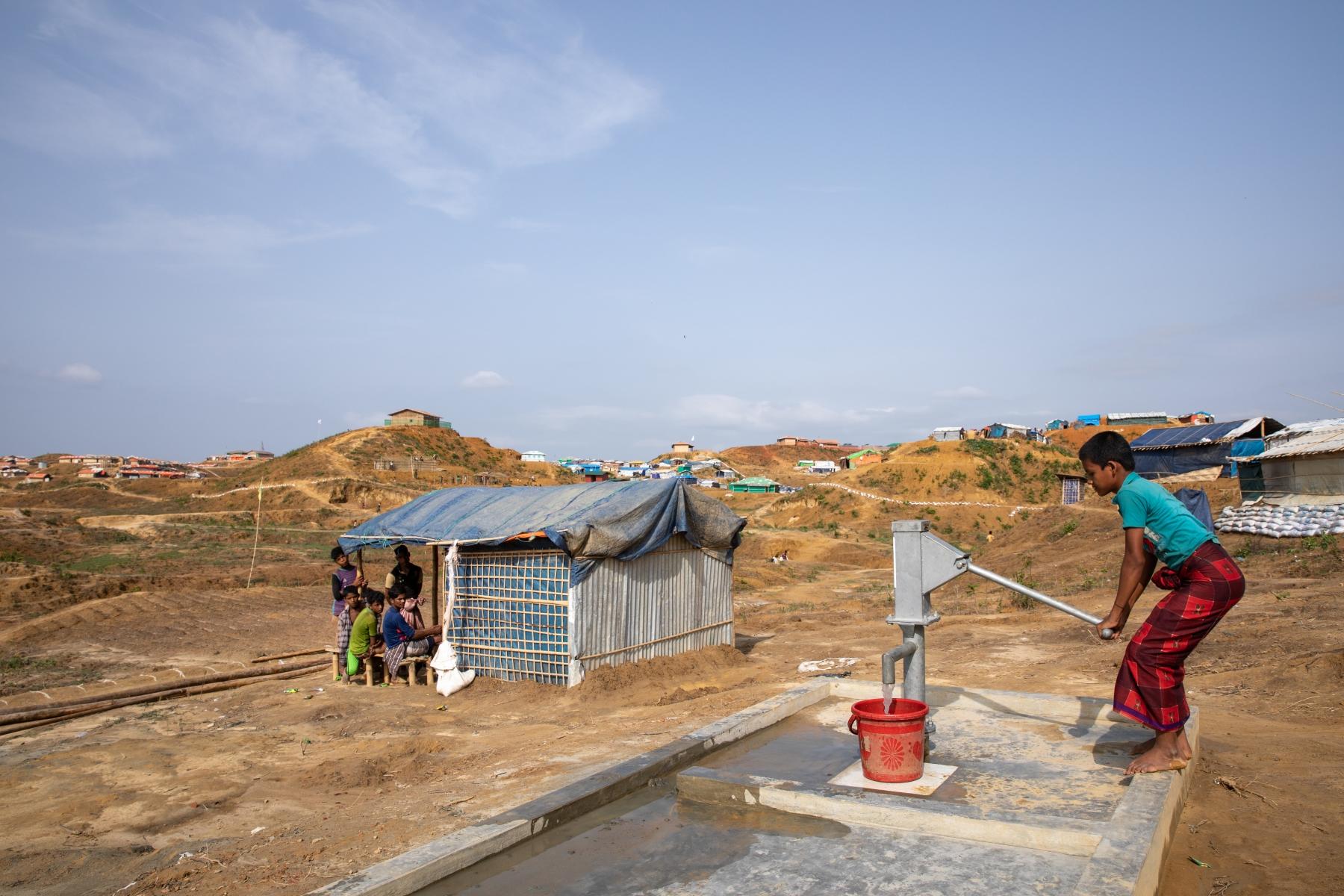 The Rohingya, who are Muslims, are denied citizenship in Myanmar, a country in which over 90% of the population are Buddhists. These persecuted people flee towards the country's western border and cross the border with Bangladesh. Over 700,000 people have arrived since summer 2017. Thousands of refugees were already living in Bangladesh before their arrival and now close to one million people live packed into the large Kutupalong-Balukhali refugee camp and on new sites such as Jamtoli, Unchiprang and Nayapara.
While the flow of refugees has dried up since early 2018, the camps hosting the refugees are still among the mostly densely populated places on earth. Health and medical issues abound and Médecins Sans Frontières (MSF) has become involved in particular by organising access to primary healthcare. The NGO is setting up health infrastructure to supply water and prevent the spread of disease. As MSF's partner, the Veolia Foundation is supporting MSF by drilling several boreholes, the first phase in the process of supplying water to the camps.
Watch a video about how a water supply was installed in the Kutupalong-Balukhali camps:
Why are the Rohingya fleeing Myanmar?
The Rohingya are stateless people in Myanmar where Buddhism is the dominant religion. The 1982 Citizenship law enacted at the time of the military dictatorship excluded them from the list of the country's 135 ethnic groups. Moreover, the Bangladeshi authorities do not regard the Rohingya as refugees, instead deeming them to be "forcibly displaced". They therefore survive in a legal and administrative desert.