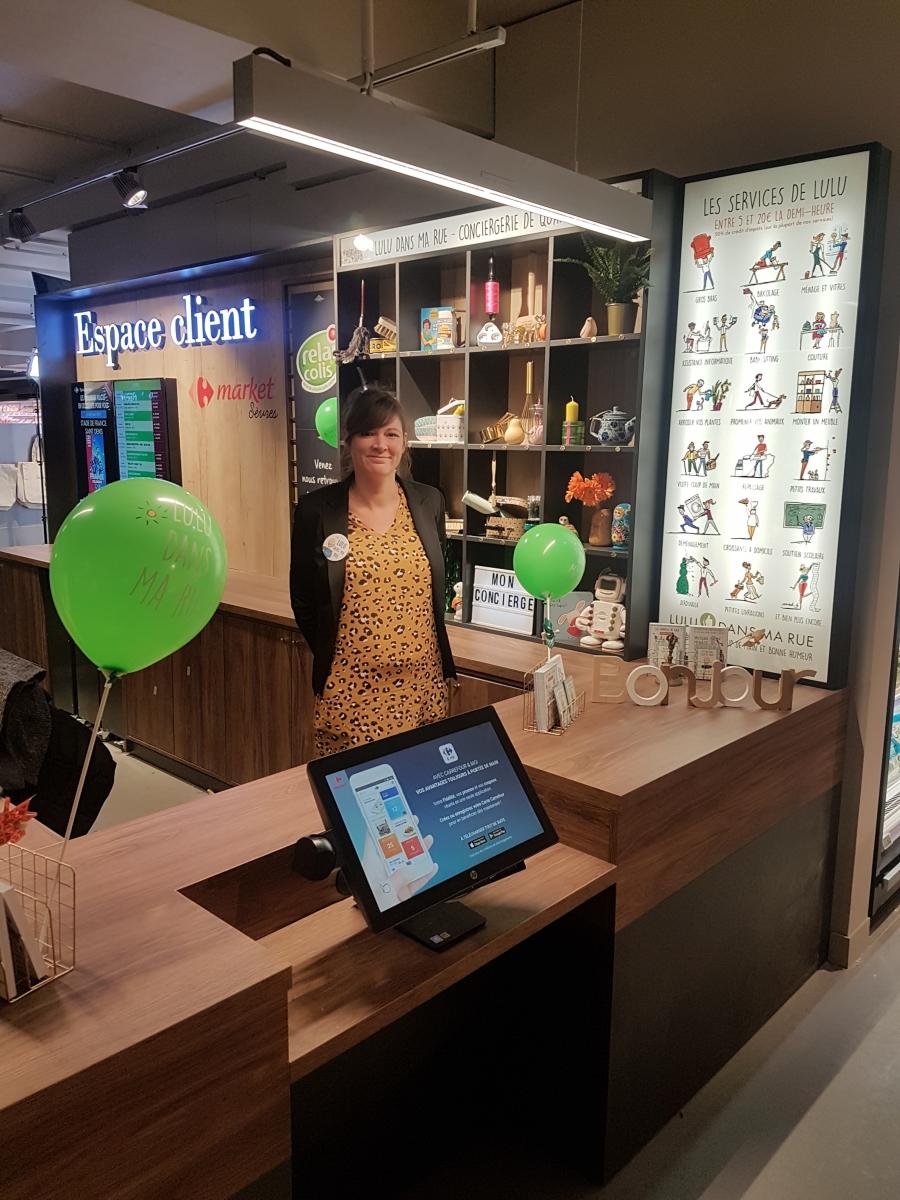 Parisians who live in the 7th arrondissement can now enjoy Lulu Dans Ma Rue too. The recently opened Carrefour Market at 42B, rue de Sèvres hosts an area devoted to the collective concierge service, founded in 2015 with support from the Veolia Foundation.
 
The association puts in touch people needing a helping hand with others who have the time and skill to help them. Those "Lulus" provide paid services starting at €5 per 20-minute period for assignments that are as diverse as their skills: taking shopping bags up to a 5th floor with no lift, fixing curtains, ironing, walking a pet, babysitting etc.
 
By putting a Lulu Dans Ma Rue inside an urban supermarket, the association is continuing to experiment with new models. In addition to the seven kiosks already established in Paris, there is a corner devoted to concierge services in the DIY department at the BHV Marais department store. The Lulus now also make appearances at four open air markets in Paris, and there are several kinds of Carrefour stores that have recently started hosting Lulu Dans Ma Rue venues. On rue de Sèvres, the locals may go and speak to Sarah; she is the assigned concierge at this new kind of kiosk.
*
* *
 Further information about Lulu Dans Ma Rue and Veolia Foundation support