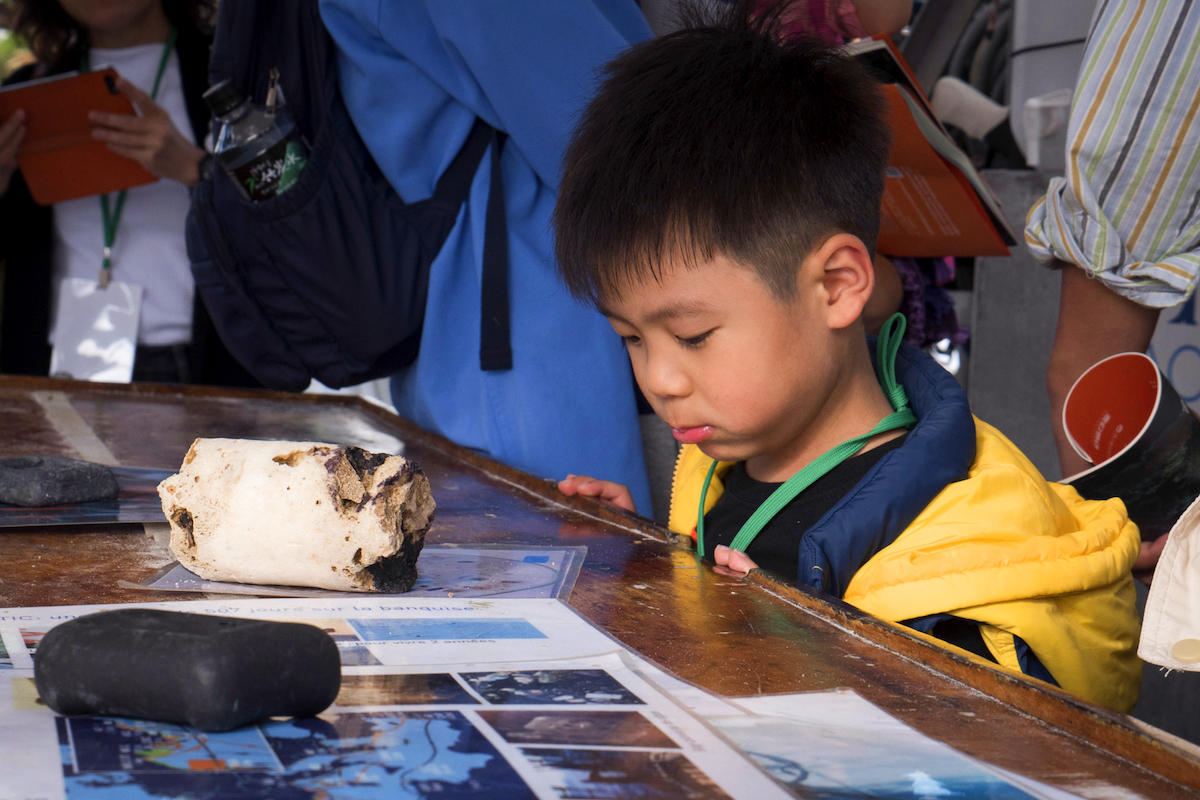 After science comes the time to raise awareness! During the four days in early April that it was moored in Taiwan, schooner Tara was open for visits to primary school groups in the morning and to the general public in the afternoon. Overall, about 750 people came to stroll across the ship's 36-metre length, via the science space, touring the officers' mess, from the kitchen to the passageway to the crew's cabins, and up the forward hold ladder to end up on deck.
Meanwhile, the team at the Tara branch in Paris joined with Disneynature for the late March release of Blue, a documentary that truly plunges viewers into the ocean depths. For a one-week period, the Walt Disney Company and CGR theatres paid one euro to the Tara Expeditions Foundation for every cinema seat sold.
Schooner Tara roams the oceans to study and identify endangered coral reefs so as to better understand and preserve them. The ship will soon be docking in Shanghai, prior to returning to Japan in May.
>> SAVE THE DATE <<
On Friday May 18th, group employees will have an opportunity to converse with a few Tara team members. Serge Planes, Research Director at the CNRS, Paris-Sciences-et-Lettres University (PSL) and Science Director at Tara Pacific, together with International Policy Director André Abreu, will be on hand at the V to present Tara Pacific through a linkup with Tara Expeditions Secretary General Romain Troublé who will speak live from aboard schooner Tara, docked in Japan. See you all in the auditorium!