This is the first time that Tara has travelled to the Japanese coast to meet the Japanese population. After stopping at Ogasawara, a genuine biodiversity research center, the schooner docked in the port of Fukuoka, located on the island of Kyushu, in the south of the islands. Of the thirty countries studied during the Tara Pacific expedition, the schooner will stay in Japan the longest (two months) with nine planned stops.
 
The Fukuoka, Onomichi, Kobe, Nagoya, Yokohama and Tokyo ports of call will allow the Japanese public to board and visit this boat built for extreme conditions, meet the sailors, and discover the thread of the thirteen years of expeditions through a traveling exhibition, documentary screenings, and lectures. Many visits and events (for schools, employees, local partners, and customers) have been organized on-board at each Japanese port of call with Veolia's officers in Japan.
Some 500 people have already visited the Tara since it arrived in Japan, hundreds of children have discovered the secrets of coral reefs, and scientists came together during a symposium on the topic. Finally, 80 Veolia Japan employees participated in a workshop organized in Tokyo with Romain Troublé, the Secretary General of Tara Expeditions. This was an opportunity to discover a little more about an environment that covers 70% of our planet but which still largely unknown: the Ocean.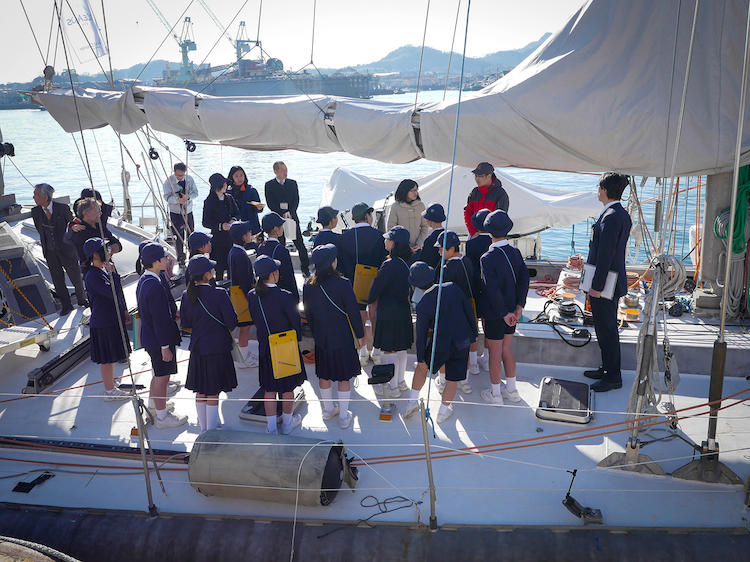 Students in Onomichi
© Noëlie Pansiot / Tara Expeditions Foundation