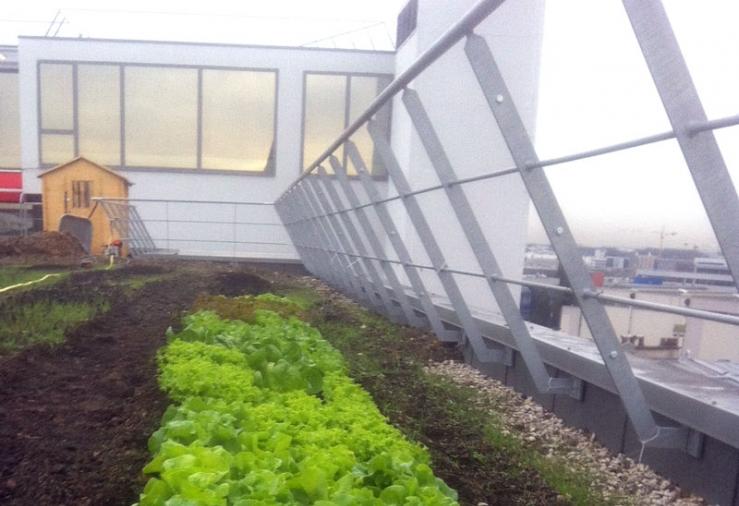 In Aubervilliers, the Foundation is providing support towards the development of a job-creating, urban farming business run by Espaces, an occupational insertion group specialised in urban ecology. In partnership with Topager, a young, innovative and charitable company that specialises in city food gardens, Espaces has launched a research-action plan to study the link between urban farming and jobs. Over a three-year period, the group will manage a 2,000-m² plot perched on the rooftops of the Fashion Centre, a wholesale shopping mall located 200 metres from V, the Veolia head office.  
The project, called CultiCime, has a twofold objective: to sell fresh produce through local distribution channels, and to build a business model that will help urban farming generate jobs via occupational insertion.  
The expertise underlying the Espaces/Topager alliance has led it to rank among the thirty or so winners of the Parisculteurs call for projects issued by Paris Town Hall. The initiative, which attracted 144 applications, aims at fostering the spread of vegetalised and cultivated rooftops, terraces and parking lots throughout the capital. The winning projects will be hosted across thirty-three sites. Espaces was chosen to work on an 800-m² inner courtyard located on a car park slab in La Villette, on land owned by social landlord France Habitation. The group will also take part in two other projects that are being managed by its partners: the Opera Bastille with Topager (in the 12
th
arrondissement), and the Françoise Sagan Media Library with Noctis (in the 10
th
).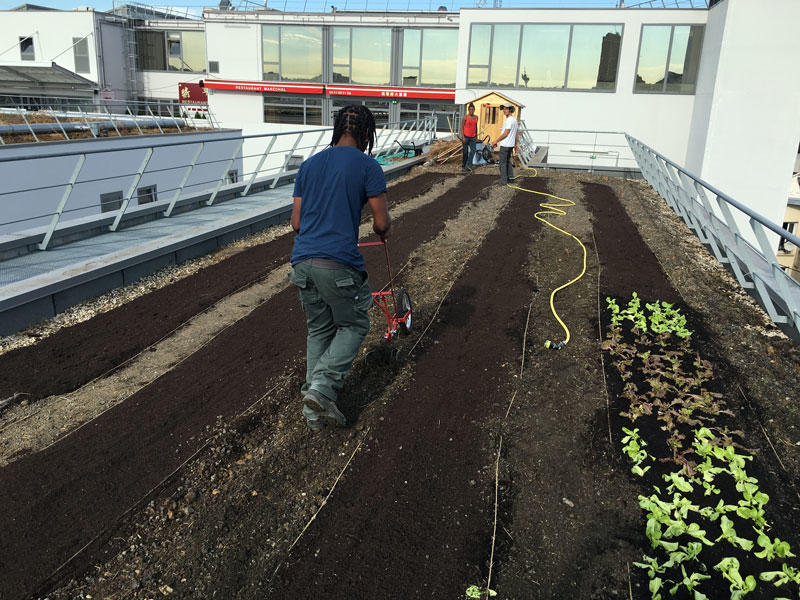 Innovation is everywhere, from Opera Bastille to shopping malls in Aubervilliers, supporting the kind of sustainable, job-generating economy that the Veolia Foundation is so fond of. The first harvests have already happened in Aubervilliers, and they are expected in Paris in 2017.  
A distinguished guest: Barbara Pompili
On November 25th, the Fashion Centre rooftop welcomed a distinguished guest: Barbara Pompili, Junior Minister in charge of Biodiversity, came to tour the CultiCime site in order to put the spotlight on this real-life test of an urban farming business model, complete with jobs generated via occupational insertion.
*
* *  
MORE INFORMATION: