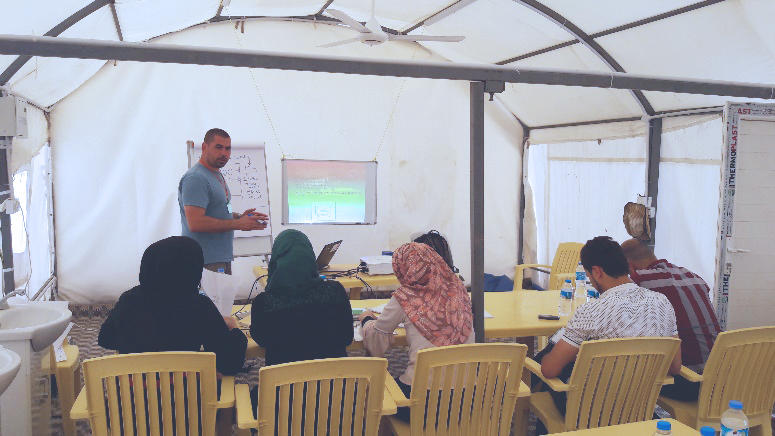 Fighting to free the city of Mosul in Northern Iraq from the yoke of Islamic State has left a large number of civilians in a critical situation. Apart from the many displaced people, tens of thousands of residents have no mains power or drinking water. The French Red Cross and Iraqi Red Crescent are working together to run humanitarian aid operations.
In April, the Veolia Foundation travelled to a camp located between Erbil and Mosul, with its long-standing partner, the French Red Cross. The aim was to develop water supply expertise in emergency situations. Some 15 volunteers from the Iraqi Red Crescent were trained by a staff member and a volunteer from the Foundation to install, operate and maintain Aquaforce 5,000 type mobile water treatment units.
 
French Red Cross emergency relief teams were also trained by the Foundation
In Manosque in Southern France, emergency relief team members from the French Red Cross benefited from the Foundation's expertise. They were trained in early June to operate Aquaforce mobile water treatment units.