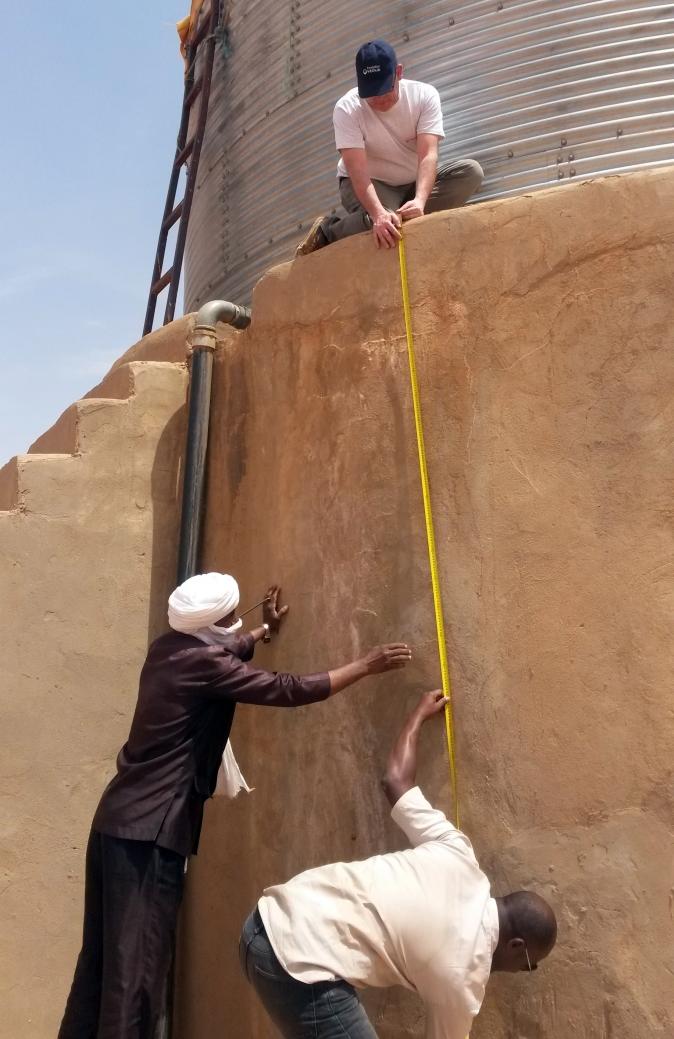 Mbera refugee camp is close to the town of Bassiknou and hosts tens of thousands of people. Located in Mauritania, at the border with Mali, it is managed by UNHCR, the United Nations Refugee Agency. The drinking water supply network was set up gradually and operates on thermal energy. But since it is concerned about its carbon footprint and seeks to manage the cost of infrastructures efficiently, UNHCR is considering using solar energy to power the water supply network.
Veolia Foundation engineers are familiar with the issue. About five years ago in Ethiopia, an initial Veoliaforce mission had gathered volunteers to work on a hybrid electrification system to produce and distribute drinking water to a refugee camp.
Two volunteers left for Mauritania in March to study and fine-tune their knowledge of the camp's water supply network, from drilling to distribution. The aim is to work with the Renewgies association in studying the technical constraints relating to a move towards solar electricity. No access to basic services can ignore the imperative of sustainable human development.