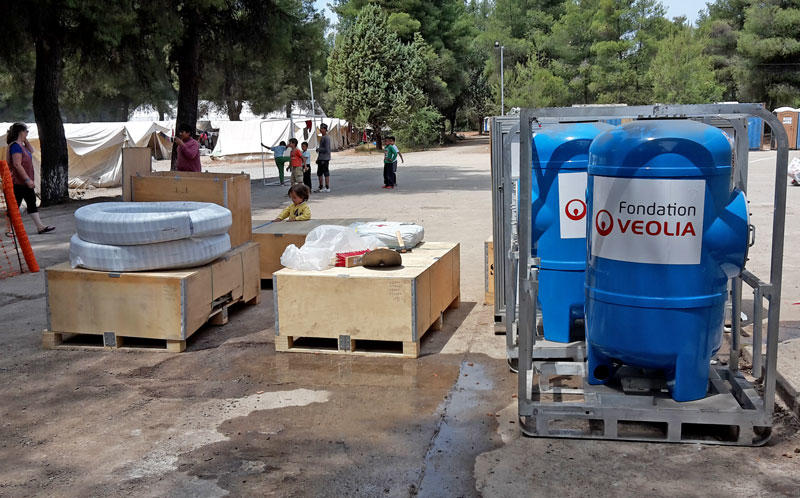 Thousands of migrants from Syria, Afghanistan and Iraq who are trying to come to Europe are heading for Greece, a gateway to the Balkans route. They live in some 20 camps set up by the Greek authorities and managed by the Greek army. Access to healthcare, drinking water and hygiene facilities is limited in the camps. The French Red Cross is working in several camps and approached the Veolia Foundation about improving drinking water supply and sanitation in the Ritsona camp to the north of the capital.  
A team of Veoliaforce volunteers joined forces with the French Red Cross' emergency response teams and set up an Aquaforce 5000 water treatment unit to supply the camp's 900 occupants.  
The island of Chios is located very close to Turkey and is home to 3,500 migrants. In this case, the Veolia Foundation was asked by the French Ministry of Foreign Affairs' crisis and support centre to assess water requirements in order to support the local council and water authority.  
Find out more about Veoliaforce volunteering.