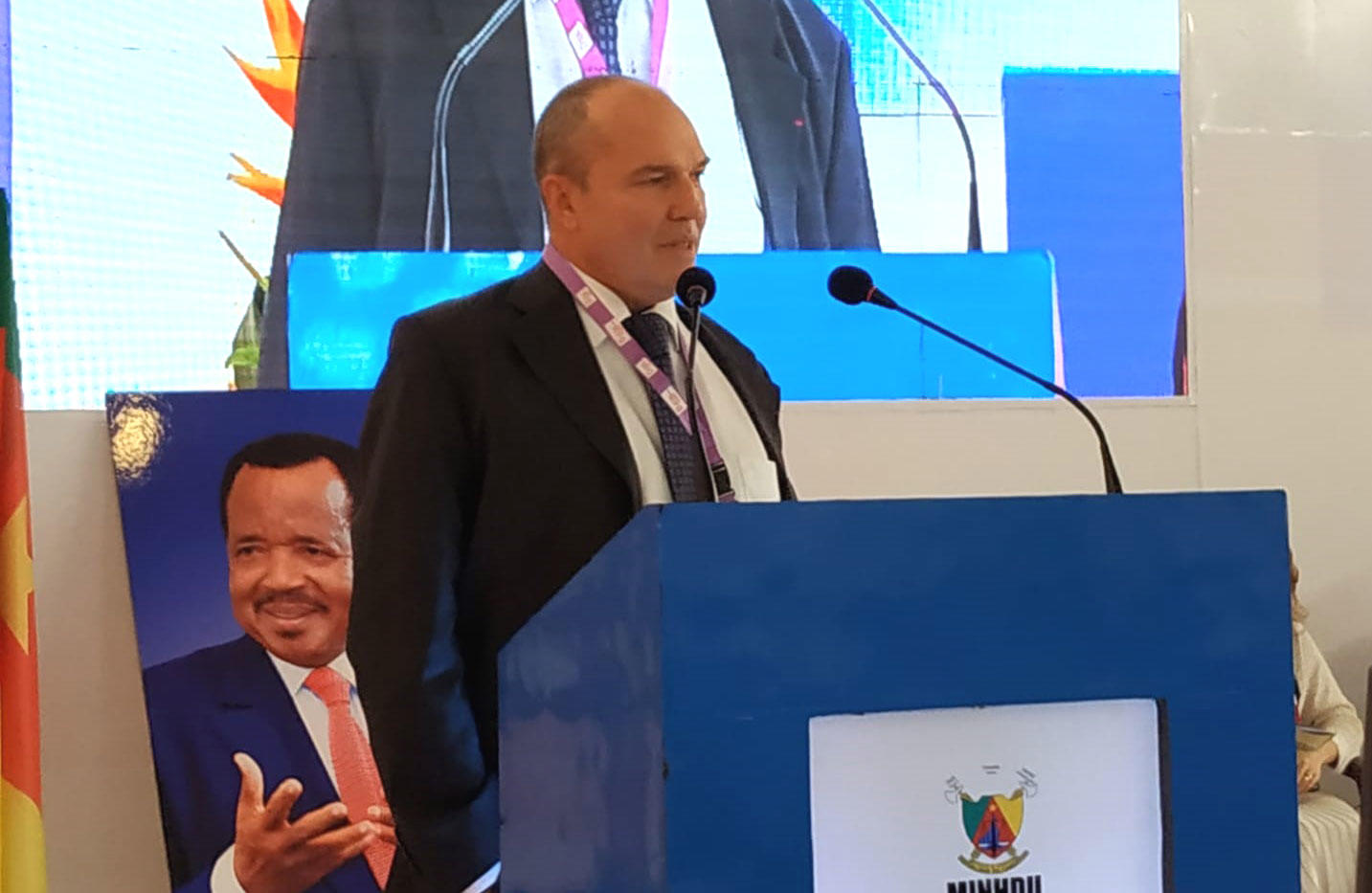 As this year's World Habitat Day host country, Cameroon welcomed many personalities in Yaoundé to hold conference-debates and round tables and give testimonials. Representatives of UN agencies, the International Association of Francophone Mayors (AIMS) and international organisations exchanged on the 'contribution of advanced technologies to sustainable waste management' for this 33rd edition.[1]
 
The Cameroon Minister of Housing and Urban Development (MINHDU), Celestine Ketcha Courtès, wished that both the private and public sectors could bring their experience to the debates.
Invited to talk, the Veolia Foundation was represented by Thierry Vandevelde, Executive Officer. He recalled the example of the Modeab programme which allowed the creation of water and sanitation facilities in Bangangté, western Cameroon. 'The success of Modeab, which was awarded the 2014 United Nations Public Service Award of Excellence, is essentially due to the partnership approach that has been chosen. SDG 17 promotes effective partnerships between governments, the private sector, and civil society to achieve the other SDGs. Modeab is a perfect example of this', he said.
 
World Habitat Day is the annual event of UN-Habitat, the United Nations Human Settlements Programme. The event reminds us that responsibility is collective when it comes to the future of human habitat.
---
[1]
World Habitat Day has been held every first Monday in October since a United Nations General Assembly resolution of December 1985.
---
Find more about: