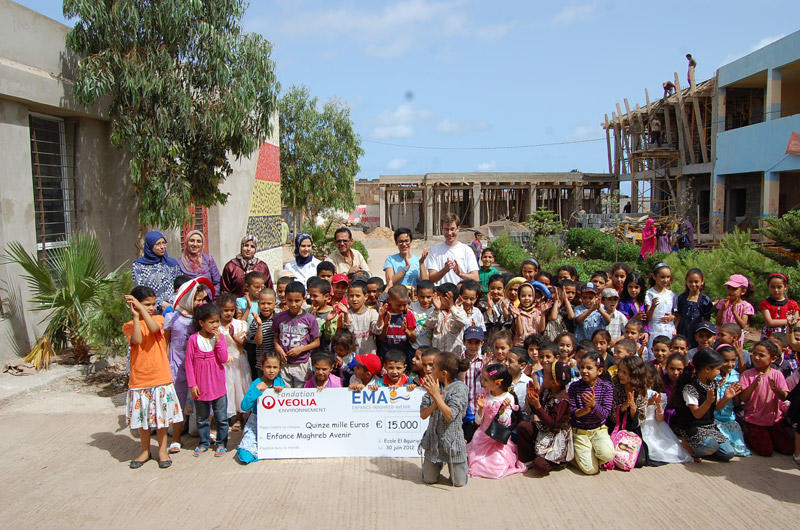 Humanitarian and Development
Place
Casablanca, Morocco
Sponsor
Marie-Anaïs Limet-Delmotte
Grant
15 000 € to the Selection Committee at 2012/06/05
Project leader
Enfance Maghreb Avenir
"The nonprofit EMA has a historic relationship with the El Bguyrine school and is currently familiar with the partners engaged in the field (parents, teachers, directors). It has succeeded in enlisting solid support, both State (Moroccan Ministry of Education, governors of the provinces concerned, French Ministry of Ecology) and private."
Marie-Anaïs Limet-Delmotte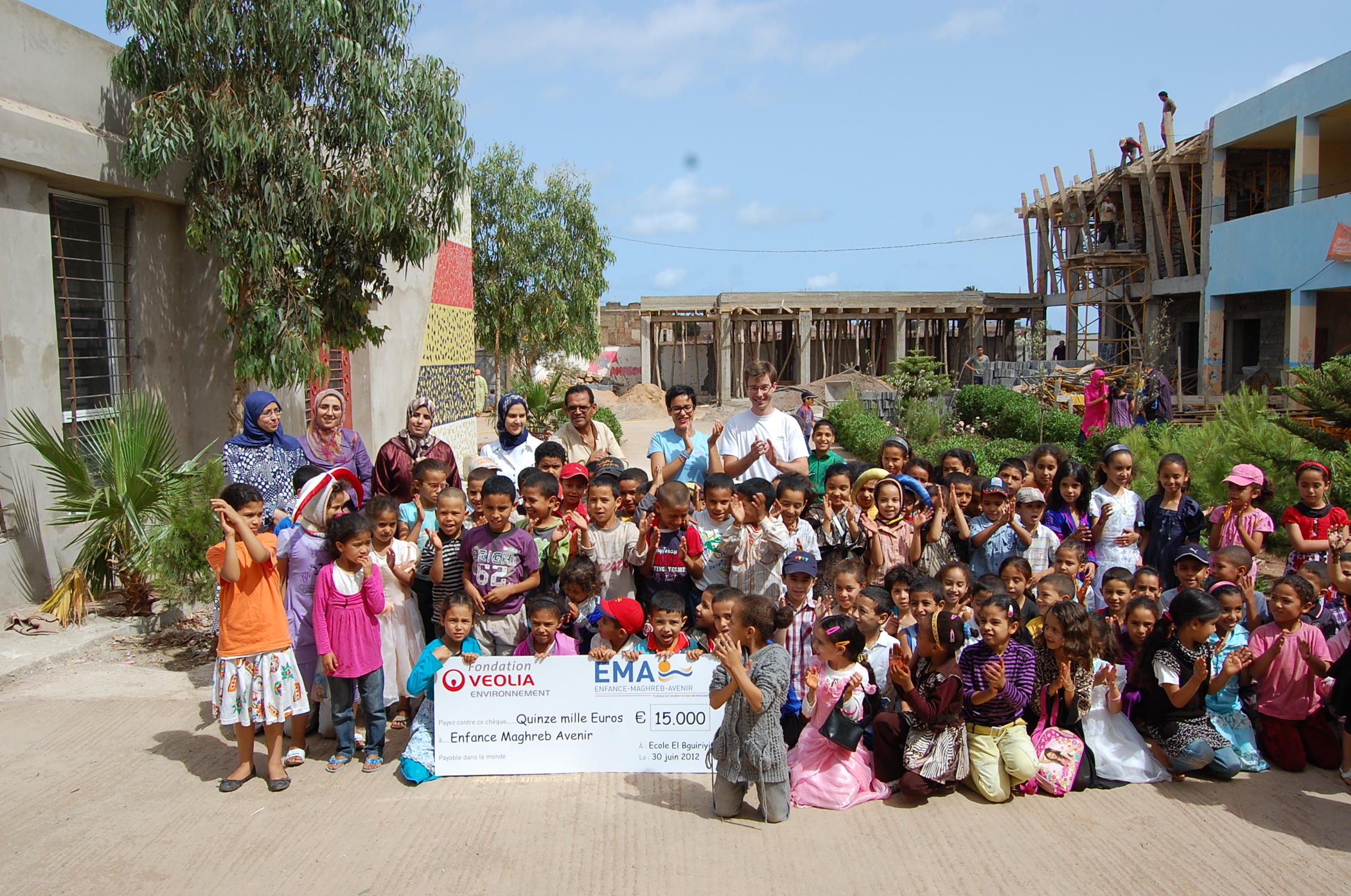 The nonprofit Enfance Maghreb Avenir (EMA) was created in 2006 to fully restore the social cohesion role of the Moroccan school system. Since its creation, it has worked in scores of schools and has ceaselessly broadened its network of partners, both private and public. Its action takes place in two steps, from infrastructure creation or revamping (water, electricity, restrooms, classrooms, sportsgrounds) to offer a decent working environment, to counseling to perpetuate its actions and developments: extracurricular activities, reading workshops and book distribution, educational holiday camps, awareness of hygiene and environmental conservation. Crowning the effectiveness of its action, the nonprofit has been named for the Trophies of corporate patronage for the environment and sustainable development, and for the Citizen Awards in 2011.
A lack of infrastructures for the El Bguyrine school...
El Bguyrine school is the first school supported by EMA. Located in the slum of Rahma, at the end of the Oulfa district on the periphery of Casablanca, it receives more than 700 students aged 70 to 13. Over there, EMA is building five classrooms, four restrooms, a well and a water pump.
...particularly crucial for sending the little girls to school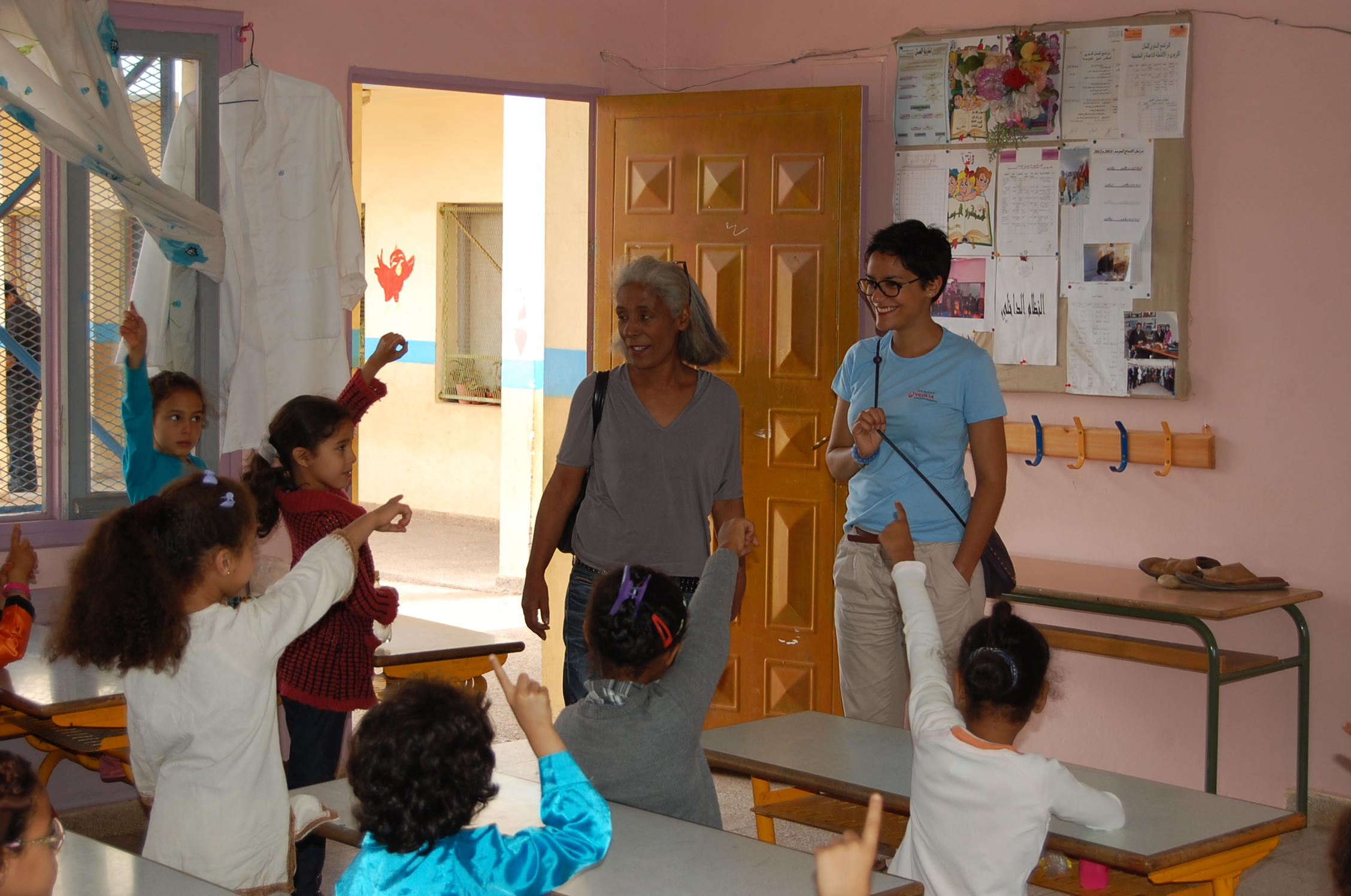 The school is faced today with steadily growing demand for registration: more than 160 students are waiting to join it. However, to satisfy this need, it lacks classrooms and restrooms. This problem is particularly crucial in Morocco, where the lack of structures chiefly affects young girls, whose parents are reluctant to send them to school if the hygiene is unsatisfactory. Many girls drop out of school for this reason on reaching puberty.
It is therefore urgent for the nonprofit EMA to build 4 classrooms (financed by the Fondation de France); 12 restrooms for the children and 2 for the teachers; 1 septic tank with four compartments and its disposal well (meeting WHO standards).
It is on these units that the Veolia Foundation, in the legacy of the projects already completed in Tangier and Moldova, is investing, alongside the Fondation de France and other private partners of EMA.