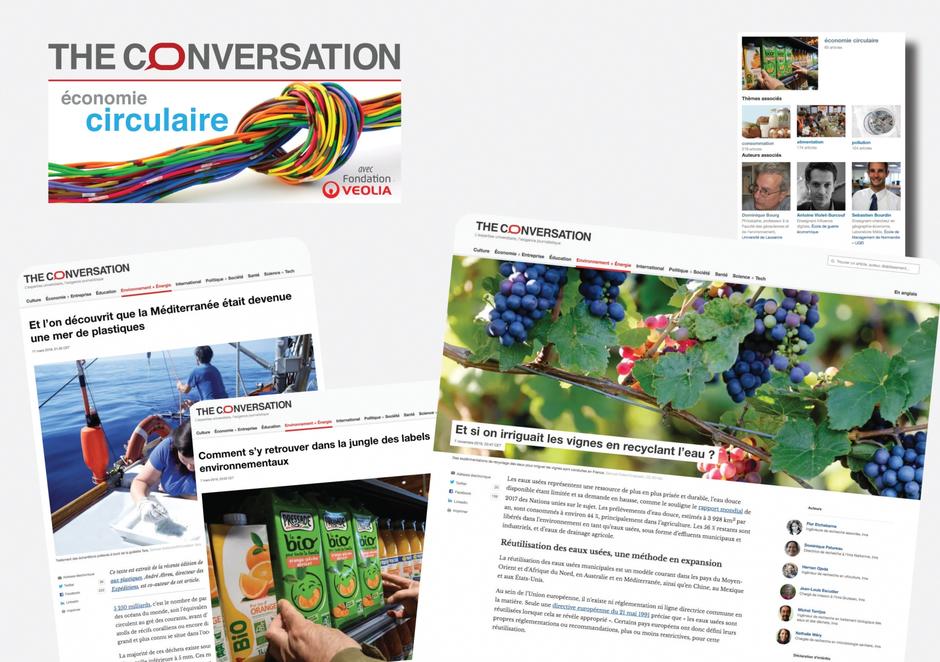 Environment & biodiversity
Location:
Global
Sponsor:
Fanny Demulier
Grants:
€30,000 at the committee meeting on 26/04/2017
€25,000 at the committee meeting on 10/04/2018
€7,500 at the committee meeting on 21/10/2019
Project Owner 
"Our aim is to join the public debate and give people the keys to a better understanding of the subject."
Offering news and analyses of current affairs, The Conversation publishes - and makes available on line free of charge - mainstream articles written by researchers and academics. The idea is to offer a form of journalism that is different to the continuous news presented on the usual media sites by publishing high quality editorial content based on expertise, analysis, and perspective.
 
Credible, high quality information
A team of 90 journalists based in Australia, Great Britain, the United States, Africa and France work in collaboration with more than 50,000 experts, academics and researchers. The Conversation team identifies topical issues and calls on the relevant people to decipher them and provide the public with a thorough knowledge of the subject. The academics and researchers that sign the contributions have the opportunity to have a say in the public debate while staying in control of the published content. The authors intervene in their fields of expertise, giving readers high quality, credible information. The aim is to provide a better understanding of current events and the most complex issues with the hope of fostering a better-informed public debate.
 
The Conversation was launched in Australia in March 2011, in the United Kingdom in May 2013, in the United States in November 2014, in Africa in June 2015 and in France in September 2015. It is a not-for-profit organization publishing a free resource with no commercial advertising.
 
Contents re-published by the traditional media
The content published by The Conversation is available under free licece and can therefore be republished by third parties. In France, the Le Monde, Point, Slate, Huffington Post, Ouest-France, Libération and La Croix websites have already republished The Conversation's articles.
 
Again for the attention of the media, the association has established an international base of experts from every discipline, which connects the world of knowledge with popular journalism. Now positioned as a global knowledge dissemination network, with the support of the Veolia Foundation The Conversation is starting a section focusing on the circular economy.
 
Developing circular economy content
An editorial committee, co-piloted by Veolia and a journalist from The Conversation France, has been set up to discuss the themes and profiles of potential contributors. In six months, 46 articles were referenced in the column and an audio program, to be podcast, was produced. The Veolia Foundation has renewed its support for this column in 2018 and 2019 because raising awareness of tomorrow's environmental challenges requires the transfer of knowledge and know-how.