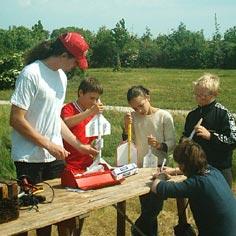 Environment and Biodiversity
Place
France
Sponsor
Patrick Bouvet
Grant(s)
€17,000 to the Selection Committee at 2005/04/05
  Project leader Planet Sciences Atlantique
«  This travelling planetarium will allow a large number of children and adults to take the measure of environmental issues by way of an introduction to astronomy and the study of outer space. »

Patrick Bouvet
Since the beginning of time, staring at the sky above has encouraged mankind to reflect on the place we occupy in the universe. More recently, the conquest of space and the observation of the solar system by satellites and high-powered telescopes has also made it possible to better understand our own world and the geophysical phenomena it produces.
Today in the Charente-Maritime region, the Planète Sciences Atlantique Association, whose purpose is to enhance children's scientific knowledge through experiments, has decided to develop a new area of awareness: gaining an understanding of environmental issues through the use of astronomy.
 
Understanding our universe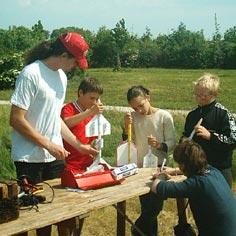 Planète Sciences Atlantique consequently wanted to acquire a travelling inflatable planetarium, so as to recreate the night sky with its planets, suns and galaxies. Donated by a specialist, this learning tool can be brought to its audience in schoolrooms and classes, including in country villages too far away from the traditional planetariums of large cities.
Amongst other topics, the travelling planetarium will allow for the examination of the movement of heavenly bodies, other planets in the solar system, the issue of water in the universe and on earth, the energy given off by stars, and the like.
The Veolia foundation is going to participate in this "crusade" with a €17,000 grant to contribute to the purchase of the planetarium.