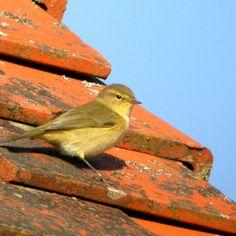 Environment and Biodiversity
Place
France
Sponsor
Dominique Ordinaire
Grant(s)
5,000 € to the Selection Committee at 2005/04/05
Project leader
"This project is at the heart of sustainable development because it is about preserving the biodiversity of the city of Paris proper. Birds are an indicator of our quality of life."

Dominique Ordinaire
Are there any kestrel hawks left in Paris?
Are the kingfishers threatened with disappearance from the riverbanks of the capital?
Is it conceivable to find a jay-bird on one's window-sill?
To answer these kinds of questions and especially to create an accurate and up-to-date record of the bird population of Paris, the Centre Ornithologique Ile-de-France (Corif) — Ornithological Centre of the Ile-de-France Region, which is an association headquartered at the National Museum of Natural History, has come up with a plan to put together an atlas of nesting birds in Paris.
 
Four years of study
Paris is actually one of the last European capitals not to have this kind of teaching aid and a detailed examination of the species living within its boundaries would make it possible to refine ideas about what needs to be done to protect them.
Along with the Regional Council, the Paris City Hall, the Regional Environment Directorate of the Ile-de-France and the Fondation Nature & Découverte, the Veolia foundation will provide €5,000 of financing for this project. With the funds collected, the Corif will conduct a study over a four-year period. Dividing the capital city into 96 observation squares, ornithologists will be assigned to watch our feathered friends and their lifestyles. In the end, all the information gathered will be centralised in a specific software program and also published in a printed atlas. This work will be a useful basis for later actions taken to preserve biodiversity in the city.