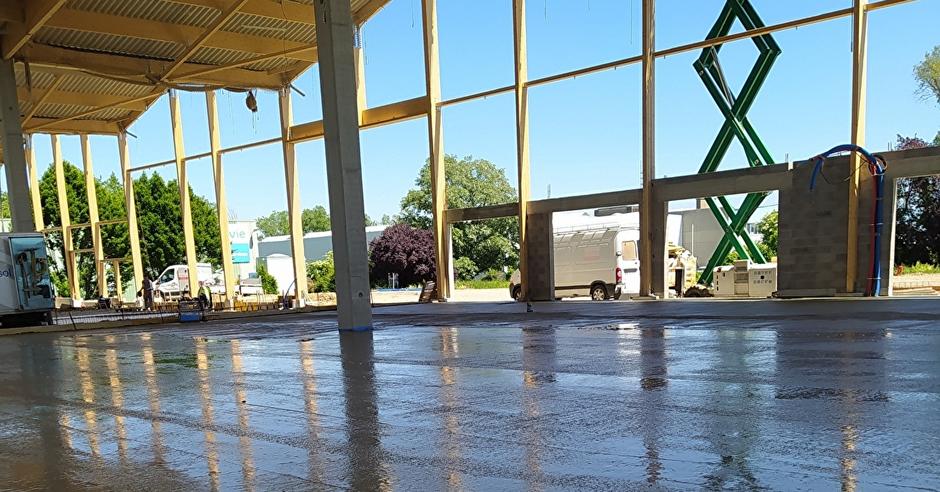 Social & Employment
Location:
Sausheim and Illzach (France)
Sponsor:
Stéphane Millet
Grant:
€20,000 at the selection committee meeting on 28/10/2020
Project owner
Created in 2014, TriServices organizes recycling of non-hazardous waste -such as paper, plastic and cardboard -for its business clients. Its aim is twofold: to reduce the carbon footprint of this waste by reusing or recycling it, and to promote the creation of local jobs through collection and sorting activities. To this end, it provides training for those who are handicapped in their job search by their lack of experience or qualifications. Overall, the ambition is societal: through its activities, TriServices aims to help change attitudes to waste.
A space dedicated to recycling and integration
TriServices is supporting the creation of the "Cité du Réemploi" which will open in 2021 in the Alsace municipalities of Sausheim and Illzach. It will combine a recycling centre, stores specializing in reuse, participative workshops, and a shared space to encourage exchanges between local stakeholders and visitors. And even more than that, since the Cité du Réemploi is a territorial project, it will bring together institutional partners, associations, companies and residents around the issue of potentially more sustainable consumption. It will thus be in line with TriServices' principles: ensuring the recovery of items otherwise earmarked for landfill and opening up a future for people who are currently isolated from the labour market. Thirty-three new jobs are planned. The Cité will have the status of an outreach job training centre.