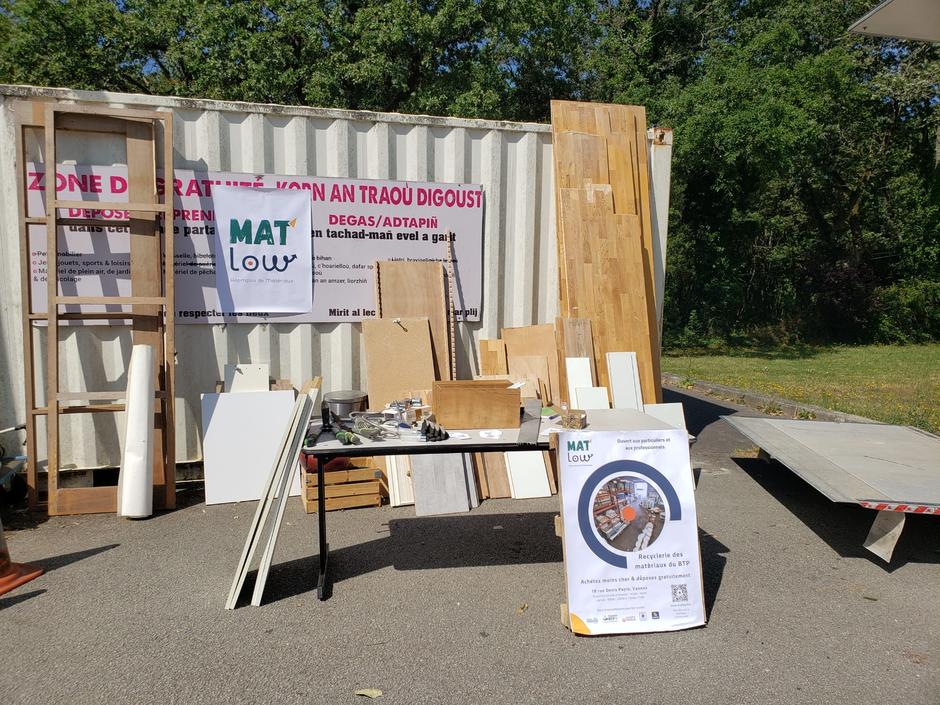 Environment and biodiversity
Location:
Vannes (France)
Sponsors:
Carole Ribardière / Yoann Burban
Grant:
€15,000 by the 19/10/2022 Selection Committee
Project Leader
The aim of the Circular Economy 56 (EC56) association's building materials recycling project is to recover and redistribute building materials at low cost to the general public. It will operate in the Vannes area.
The association Economie Circulaire 56 (EC56), based in Morbihan, brings together companies and associations to share, help each other and experiment. It also supports local projects based on the circular economy. It has positioned itself in the targeted deconstruction of building materials and the recovery of cellulose wadding for thermal insulation.
In 2020, EC56 won a call for projects organised by Golfe du Morbihan-Vannes Agglomération (GMVA) for a materials recycling centre. With the support of local players, EC56 is responsible for building a facility in Vannes dedicated to recycling building and civil engineering materials.
The project, called Mat'low, involves setting up this unusual recycling centre, which will be supplied by materials collected mainly on a voluntary basis (private individuals, building and civil engineering contractors), from building sites or from companies. There will also be DIY, repair and upcycling workshops, as well as events to raise awareness of waste prevention (ephemeral sales on building sites) both on and off site.
Waste management is often a local matter: EC56 is demonstrating this with the support of the Veolia Foundation.