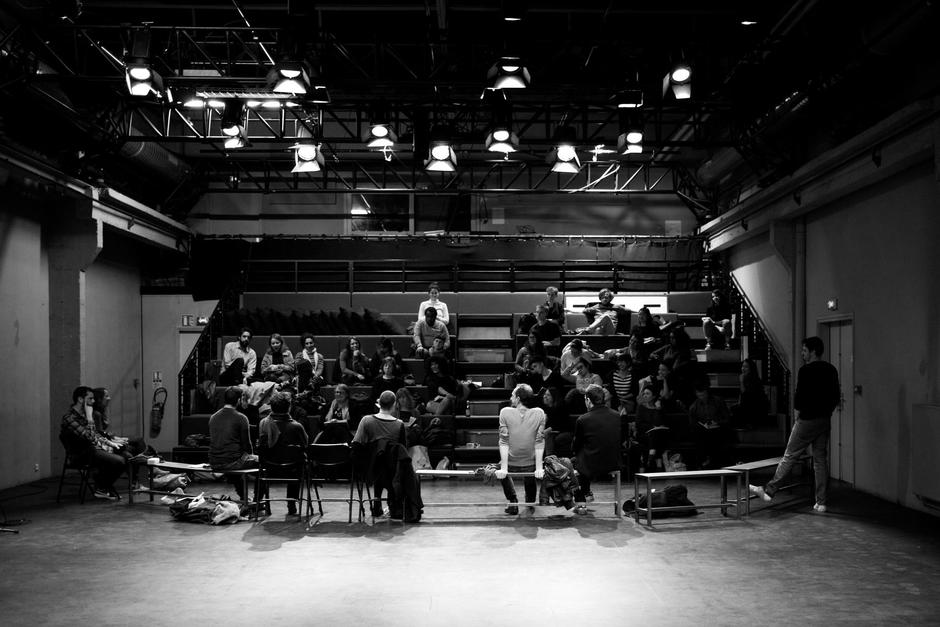 Social & Employment
Location:

Aubervilliers (France)

Sponsor:

Thierry Vandevelde

Grant:
€20,000 at the selection committee meeting on 21 October 2019
Project leader
Engaged and narrative audio productions are at the heart of the Transmission association's project. For its founders, this type of sound creation contributes to individual and collective fulfilment within our society. Founded in 2018, and based in Aubervilliers, Transmission feeds into the current popularity of both programmes broadcast on traditional radio waves and podcasts, i.e. accessible online.
Revealing the potential of audio
The association has set itself the goal of offering education, training and support in the field of sound to a wide audience. In March 2018, it therefore created a free, non-profit school for those who wish to tell stories through audio. It is run by specialists from Radio France in particular, as well as by enthusiasts involved in the project. The first two groups have produced numerous works recognised by professionals for their quality. Some students have already made a name for themselves in this rapidly developing world.
A third place dedicated to radio and podcasts
In 2019, the association won a call for projects launched by the town of Aubervilliers. Transmission earned the opportunity to occupy a 100 m² space at a modest rent along with a grant from the Arc de l'Innovation. It is now a question of creating a third place designed to bring a civic, independent and engaged approach to the world of audio. This space has been christened La Cassette: it will offer training courses, residences, public production and recordings workshops, opportunities for listening and exchanging ideas, demonstrations, etc. La Cassette, supported by the Veolia Foundation, will also be a place where people can come and be, with a café, workstations and three studios.