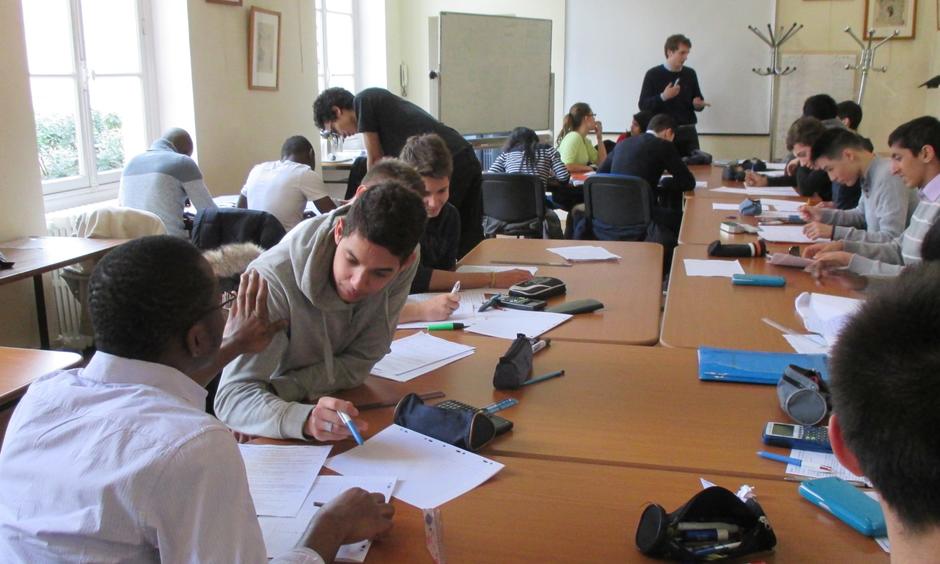 Social & Employment
Location:

Ile-de-France (France)

Sponsor:

Hervé Roux

Grant:
€5,000 at the selection committee meeting on 16 March 2020
Project leader
Tremplin responds to a need by offering young people from high schools in disadvantaged areas an opening to higher education in the sciences. But it is above all the diversity of opportunities for students that makes it unique. The association seems to me to offer a dynamic framework for opening up access to scientific studies.
Behind the Tremplin association are students from the Ecole Polytechnique who are keen to promote greater equality of opportunity. The principle is based on tutoring, which can range from academic scientific support to summer residential internships and cultural workshops. The idea is to deepen knowledge in an enjoyable and friendly way.
Launched in 2000, the structure has developed throughout the Ile-de-France region in high schools in disadvantaged areas with the aim of facilitating access to studying the sciences. Twenty years later, Tremplin has supported 5,000 students and has also established itself in the Lyon region.
A threefold scheme
The tutoring set up by the Tremplin association relies on volunteers on the one hand and beneficiaries on the other. To join the scheme, after a trial session, high school students commit themselves for a year. After their baccalaureate, all former students are eligible for Tremplin's post-baccalaureate support.
The sessions are given by tutors, students from engineering schools (X, Ensae, Université Denis Diderot) and company employees, after training with Tremplin. The cultural outreach workshops are run by volunteers from the association.
All forms of tutoring
As it has grown and needs have been identified, Tremplin has developed all forms of tutoring: from high school immersion to supporting the teaching teams, summer courses and more traditional weekly sessions. The aim continues to be to reach as many young people as possible, from the end of middle school to post-baccalaureate students, because the key to ensuring social mobility is often found in the later teenage years.