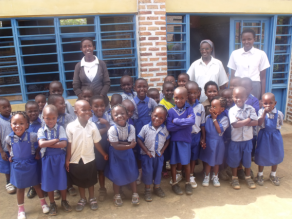 Humanitarian & development
Location:

Dĩ An (Vietnam)

Sponsor:

Aurélie Tran Ngoc

Grant:€25,000 at the selection committee meeting on 21/10/2019
Project leader
The non-profit Association Solidarité Internationale Santé et Education (ASISE) was created to bring together all those who wish to improve access to education and healthcare and provide social support for the most disadvantaged people. This type of humanitarian action in fact requires a united effort, as significant material and human resources are required in order to ensure it is well organized and secure. The association's field of action focuses on Africa and Asia. It works directly with the people it serves, or supports NGOs chosen for their humanist values.
A school to educate and raise awareness about sustainable development
The project for which the Veolia Foundation has been approached is in the field of education. At Dĩ An, in the Vietnamese province of Bình Dương, families from the agricultural and disadvantaged regions of rural Vietnam have come together. In these families, which are now urban and working-class, both parents work in the factories and the children's schooling is not always guaranteed. There is a lack of structures providing quality care for these young people. The Association Solidarité Internationale Santé et Education is therefore committed to building a school that will provide a complete education based on values such as the right and access to knowledge, the right to health, access to responsibility and independence through a participatory and social life, the physical and moral protection of children, etc.
These children will benefit from educational support for the rest of their lives. In addition to this primary objective, the association also aims to make these young people and, through them, their families, aware of the need to preserve the environment: rational water and electricity consumption, the importance of sorting and collecting waste, etc.