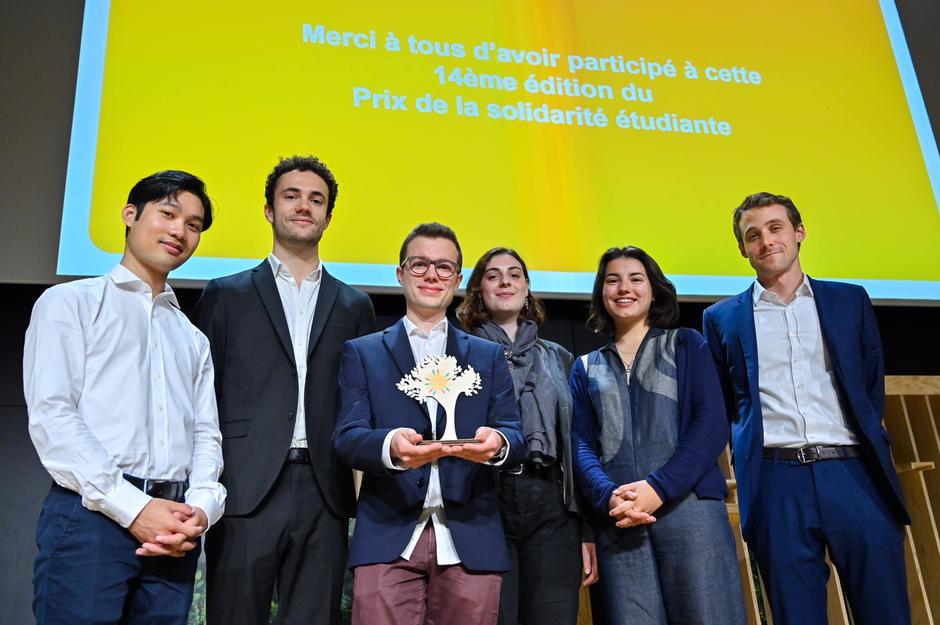 Humanitarian & development
Location:

Agolèdji (Benin)

Sponsor:

Emeric Malefant

Grant:
3 000 € to the Selection Committee on 6 April 2022 (Student Solidarity Award 2022)
Project Leader
In Abomey-Calavi, southern Benin, the inhabitants of Agolèdji will soon have access to water. Students and women will be the first to benefit.
Coup de Pouce, an association born within the ESPCI Paris PSL, sets up complete development aid projects at the local and international level, particularly in Africa. It has been working in Benin since 2016 with the aim of bringing sustainable aid to the population by relying on local partners. To achieve this, its members supervise the entire project, take care of fundraising, and carry out reconnaissance and monitoring missions on the ground.
With its "Eau Bénin" project, the association intends to improve access to drinking water in the village of Agolèdji, located in the commune of Abomey-Calavi. Coup de Pouce relies locally on the Beninese NGO Association Terre d'Espoir (ATE) for relations with the beneficiaries, certain technical aspects of the project, the selection of local companies for the works and their follow-up. It will also be involved in the organisation of the management committee and will participate in training sessions.
In terms of infrastructure, two abandoned boreholes will be rehabilitated, water towers and standpipes will be built and the primary school will be connected to the network. Nearly 1,500 inhabitants could benefit from this access to water.
A training component is also planned for the women, who should free up their time, as they will no longer have to fetch water for five hours a day. These workshops will focus on the development of income-generating activities to promote their empowerment.
This project won the Public Prize of the Veolia Foundation's Student Solidarity Award 2022.