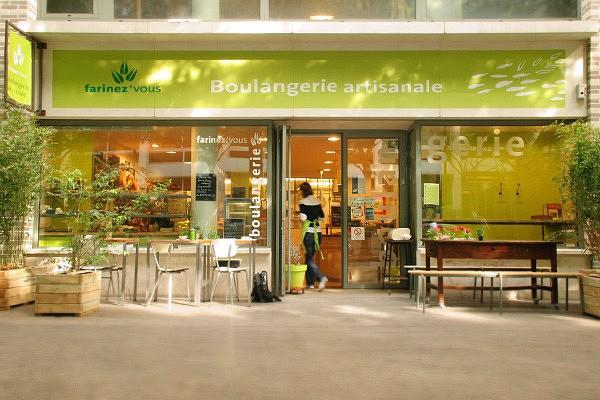 Social and Employment
Place
12th District of Paris, France
Sponsor
Sébastien Flichy
Grant(s)
16 000 € to the Selection Committee at 2009/03/31
Project leader
Farinez-vous
« Professional integration activities are often invisible to the general public.
In this project, in fact, they lie at the core of a proximity project: the bakery. This will offer a dual return to society, the resumption of work and the rebuilding of social links. This is what makes the project extremely valuable. »

Sébastien Flichy
This is a truly uncommon workforce development project: the production and sale of foods prepared from flour - bread, pastries, quiche, sandwiches, etc.
The nonprofit association "La Farine dans tous ses états" has in fact created a back-to-work company, called "Farinez-vous", to start an atypical bakery, but one with huge ambitions. Persons in social and professional difficulty who want to go back to work through "Farinez-vous" will be guided as they wish toward the selling or baking trades.
On the whole, seven persons will be hired, five under back-to-work contracts.
Cooking courses and lectures with a focus on "sustainable consumption"
Alongside the workforce integration company, the association will have all the necessary social aspects. The three founder members of La Farine dans tous ses états will continue to accompany the employees to ensure that they acquire the experience and training necessary to find a durable job when they exit their subsidized contract. They will act to smooth out any conflicts or occasionally to lend a hand.
They will also make sure that the company grows according to sustainable development criteria: less waste, source selection, environment-friendly raw materials, etc.
The future bakery will open its doors in premises in the 12th district of Paris, partly equipped through the grant from the Veolia foundation.
In the evenings, when the business day is over, La Farine dans tous ses états will organize activities consistent with its basic mission: for example, cooking courses, lectures, or workshops organized on the topic of responsible consumption: supportive and respectful of the environment.