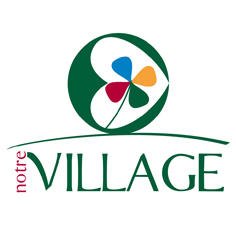 Environment and Biodiversity
Place
France
Sponsor
Abdelaziz Bougja
Grant(s)
30,000 € to the Selection Committee at 2006/03/28
  Project leader SOS Village
Gordes, Saint-Cirq-Lapopie, Eguisheim, Locronan – some French villages have had the incredible good fortune to traverse the centuries while preserving their charms intact. Others, much less well known, are struggling to stay alive. However, all of them face the same difficulties due to their small size and the many responsibilities now incumbent on local authorities.
To unite their energies and combat the isolation of small municipal teams, Charles Ceyrac created the national non-profit organization SOS Villages in 1993. He is very familiar with the issues confronting these small communes: at the time, he was mayor of Collonges-la-Rouge, in Corrèze, chairman of Corrèze county council and chairman and founder of the non-profit organization "Les plus beaux villages de France" (the most beautiful villages in France). For over 12 years, the organization has implemented numerous initiatives aimed at fostering rural dynamism.
Guaranteeing quality of life
In 2005, the annual general meeting of SOS Villages, renamed "Notre Village" in 2006, decided to create a special label: "Notre village terre d'avenir" (our village: cradle of the future). Inspired by the Environment Charter, now included in the French Constitution, the idea was to create tools allowing villages with fewer than 2000 inhabitants to devise a local Agenda 21 so as to develop and promote their actions in favor of environmental conservation and quality of life, respecting the principles of sustainable development.
In 2005, a dozen pilot villages volunteered to work on developing these tools. They include data-processing software, creating communication tools for the general public and raising awareness of sustainable development in schools.
To ensure the continued viability of this approach, which spans several years, "Notre Village" was keen to establish partnerships with Ademe (French Agency for the Environment and Energy Management), the Ministry of Agriculture, the Federation of French Mayors and five big private partners, including the Veolia foundation. To mark the beginning of this partnership, the Foundation granted 30,000 euros to finance the final stages of defining the first tools to launch the label.