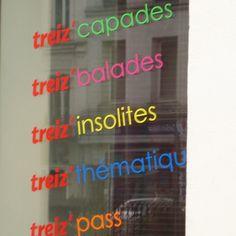 Social and Employment
Place
France
Sponsor
Denis Le Maout
Grant(s)
23,000 € to the Selection Committee at 2005/05/31
  Project leader Treize Voyages
«  With support from a network of healthcare and welfare professionals, "Treize Voyages" combines a strong commitment to development with a prudent approach to management. Funding from the Veolia Foundation is of key importance in ensuring the successful establishment of its Paris agency.  »

Denis Le Maout
Established by a psychiatrist, "Treize Voyages" was the first company specialised in socio-professional integration active in the tourism sector. Founded in Rungis in 1992, "Treize Voyages" designs and organises holidays for the mentally disabled who are users of health and welfare structures.
It also endeavours to help the socially excluded and former disabled patients to reclaim a place in the workplace and society in general. They are all trained as tour operator-sales staff and work exclusively on the basis of catalogues and telephone contact, like many travel agents. Their two-year contracts enable them to gain valuable professional experience which they can then use to obtain employment.
Twelve years after its founding, the association can be justly proud of its achievements: it has organised holidays for over 20,000 people and employs five permanent staff and a further ten or so on social integration contracts.
 
Job creation
To reinforce and develop its business, the association is now looking to open an agency in Paris which would enable direct contact to be established with customers and three additional social integration posts to be created (five eventually) as well as the hiring of a supervisor.
The Rungis site will continue to specialise in designing holidays while the Paris agency will offer trips to Paris for disabled tourists visiting from the French provinces and weekends in the provinces for Parisians. In addition, a partnership with Fnac is planned for sales of concert, theatre and cinema tickets.
In order to diversify its business and the range of social integration contracts proposed, "Treize Voyages" is also planning to set up an events-based division intended for associations. The Paris local authority has already offered premises for hire in the 12th arrondissement, which will require considerable refurbishment. The Veolia foundation has agreed to provide 23,000 euros in funding to enable office, computer and telephony equipment to be purchased.