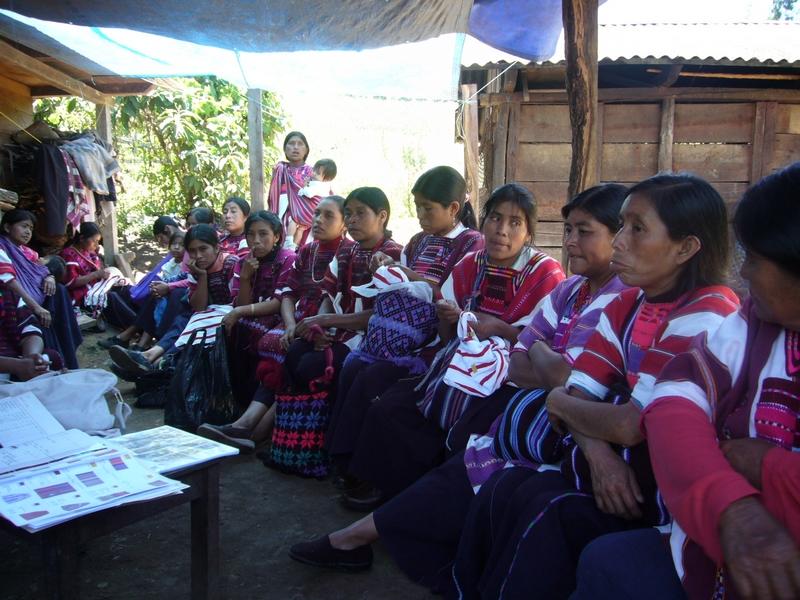 Social and Employment
Place
San Cristobal de las Casas and Environs, Mexico
Sponsor
Helena Thrap-Olsen
Grant(s)
€10,000 to the Selection Committee at 2012/03/06
Project leader
"The project leader and its partner ECLA have considerable experience and a thorough knowledge of the area. They are capable of assessing priorities and estimating the best solutions for this population beset by very specific issues. Besides, the installation of a literacy project demonstrates extremely serious preparation (active search for co-lenders, surveys among the women, and with specialists, continued training of the teacher, etc.)."

Helena Thrap-Olsen
In 1996, El Camino, a French nonprofit association, was formed in order to support the work of the communities of weavers in the state of Chiapas in southern Mexico.
Very soon, seven French designers joined the project and, with the Indian women weavers, combined their talents to prepare and circulate collections of contemporary textiles, directly inspired by the multisecular Mayan heritage. In 2009, El Camino decided to invest further, and in San Cristobal de las Casas, the Mexican civil association El Camino de Los Altos (ECLA) came into being.
In the wake of these events, a training center opened its doors for 130 weavers, from 12 Indian communities, spread among 5 municipalities of the neighboring mountain region. ECLA started in September 2010 to set up courses in Spanish for the young Indian salaried and scholarship students of the center. However, it quickly emerged that none of the weavers could manage to come down to San Cristobal every week to take the courses...
A project pursued over the long term
The nonprofit El Camino de Los Altos (ECLA) therefore wants to create a traveling school while consolidating the links between the various living and production areas of the weavers. Literacy corresponds to a real need, expressed by the women weavers, and will have a direct influence on their daily life, giving them access to writing, and to better communication. The study of the project (consultation of the beneficiaries, searches and meetings with specialists in the issue of literacy in Chiapas), serve to demonstrate the need to set up a mobile literacy program in the villages concerned.
The nonprofit is committed for an initial period of 2 years, subject to the actual participation of the women registered in the program. However, above all to install this traveling school, ECLA has to buy a vehicle equipped to store books and educational materials.