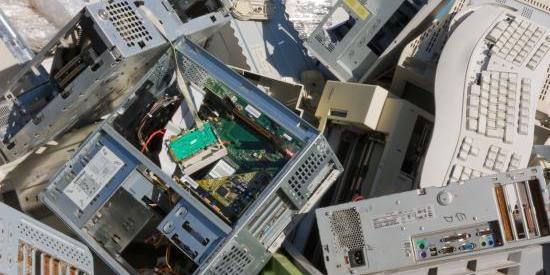 Social and Employment
Place
Gard, France, France
Sponsor
Éric Wascheul
Grant(s)
20,000 euro to the Selection Committee at 2006/03/28
  Project leader Insertion environnement et solidarité
«  This fine project, which we have been involved in since its creation, is a good match for our activities. The partnership allows us to play a role, through our business, in the work CRD3E is doing to bring people into the labor market. »

Éric Wascheul
Insertion Environnement et Solidarité (also known as CRD3E) was created in December 2005 to satisfy needs in dealing with WEEE* in compliance with the targets set by a European directive**. The business recycles consumer electronic materials. Aware of the environmental questions and the employment challenges of the needy, its two directors and co-directors, who had also been job-seekers, put their project together with the help of Varray Parisi, a subsidiary of Veolia Environmental Services, on the advice of one of the business's managers.
Under signed agreements, CRD3E picks up WEEE from Varray Parisi, as well as from the service centers of large retailers, companies in the département and administrative units. It also encourages individuals to bring their WEEE to its office.
Tons of work on the horizon
The equipment is then repaired when possible or the parts are removed for re-use. As a last resort, non-recyclable materials are sent to the treatment and materials recovery center.
For its first year of operations, CRD3E is targeting a production rate of 80 tonnes of WEEE treated per month, with revenue of €200/tonne. The business is currently renting 400 square meters of space, which it has fitted out for its needs. But to expand, it needs to invest in additional tools, storage and handling materials, and safety and fire equipment, in addition to buying a utility vehicle for pick-up and delivery. The €20,000 it was granted by the Veolia foundation will help pay for these new acquisitions. To top it all off, a position of driver-deliverer will be created for an unemployed person.
1. WEEE: Waste electrical and electronic equipment.
2. According to the French agency for environment and energy management, French households generate 1.7 million tonnes of WEEE per year, or 14 kilograms per household. The European directive on this waste sets a collection target of 4kg/yr/inhabitant, in addition to recycling and materials recovery from a large part of this waste by December 31, 2006