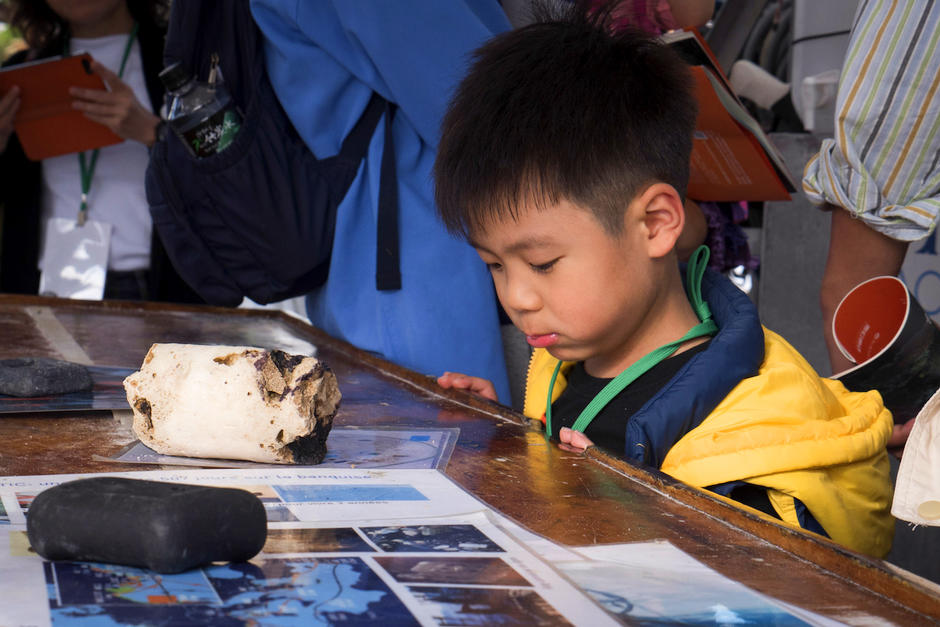 Environment & biodiversity
Location:
France
Sponsor:
Arthur Toux
Grant:
€ 20 000 during the Committee meeting of 28/11/2018
Project Owner
The first non-profit foundation devoted to the ocean, the Tara Expéditions Foundation is developing, thanks to the schooner Tara and her many voyages, an open, innovative, and new ocean science. It aims to predict and better anticipate the impact of climate change. This high-level scientific expertise is tapped to raise awareness among the general public, younger generations, and to convince policy-makers. The Tara Expéditions Foundation is a special observer at the UN.
 
The Veolia Foundation, already partnering with Tara for three of its expeditions (Tara Oceans, Tara Mediterranean, and Tara Pacific), has extended its support to develop the range of educational tools the Tara Expéditions Foundation provides to the general public. A case containing a dozen different games and workshops, a description and explanation sheet for each game/workshop, and a practical 'user' guide is planned for general outreach work.
 
The objective is to foster understanding, through games and experimentation, the issues, consequences, and problems posed by the massive proliferation of plastic in the oceans. The case's contents will be downloadable, printable and easily reproducible. The kit may be provided to teachers or associations. The aim is to foster sharing around a major issue for future years.