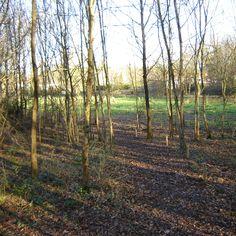 Environment and Biodiversity
Place
Pont Saint-Martin, France
Sponsor
Fabien Boudaud
Grant(s)
19 000 € to the Selection Committee at 2008/05/27
Project leader
Commune Pont St-Martin
« The project is extremely relevant and will help to promote ecology, to educate people about the environment, while fostering social reintegration and the development of ecotourism. Besides, this commune is located on the bank of the Grand-Lieu Lake, a protected space but relatively inaccessible to the public at large. Pont-Saint-Martin will therefore be able to spotlight an environment around local species, animals (frogs, pike, etc.) and plants, and target a very urban population, in the Greater Nantes area, enabling it to rediscover an environment with which it isn't that familiar. »

Fabien Boudaud
Les Prés Moreau is a relatively inaccessible natural site despite the large number of classed megaliths located there. The commune of Pont-Saint-Martin wants today to remediate and upgrade this site to enable the public to discover it.
At Pont-Saint-Martin, not far from Nantes, the Prés Moreau extends over an area of 35 hectares (80 acres). In the midst of very dense vegetation making the site relatively inaccessible, the experienced and intrepid visitor can discover many megaliths dating from the prehistoric era. The commune of Pont-Saint-Martin try to remediate and develop the natural sites of the commune, today wants to upgrade the Prés Moreau to develop ecological tourism for the discovery of the local biodiversity and of a natural and historic heritage.
A place for education and play
To do this, tracks will be cleared, a pond and a spawning ground for pike will be created, and nesting boxes for bats will be installed, with the aim of offering the families a pleasant and instructive promenade. Along the marked walks, panels and panoramic tables will present four main themes in an entertaining and educational way: the forest ecosystem; the life cycle of amphibians and the management of thepond; the flora and insects in the various meadows of the site; and the reproduction of the fish, particularly pike.
In order to carry out these projects, the commune decided to enlist the help of workforce development agencies, that will also be charged with the upkeep of the Prés once development has been completed. Very soon, not only will the megaliths recover their ancient splendour, but in addition, the local fauna and flora will be explained to every visitor.