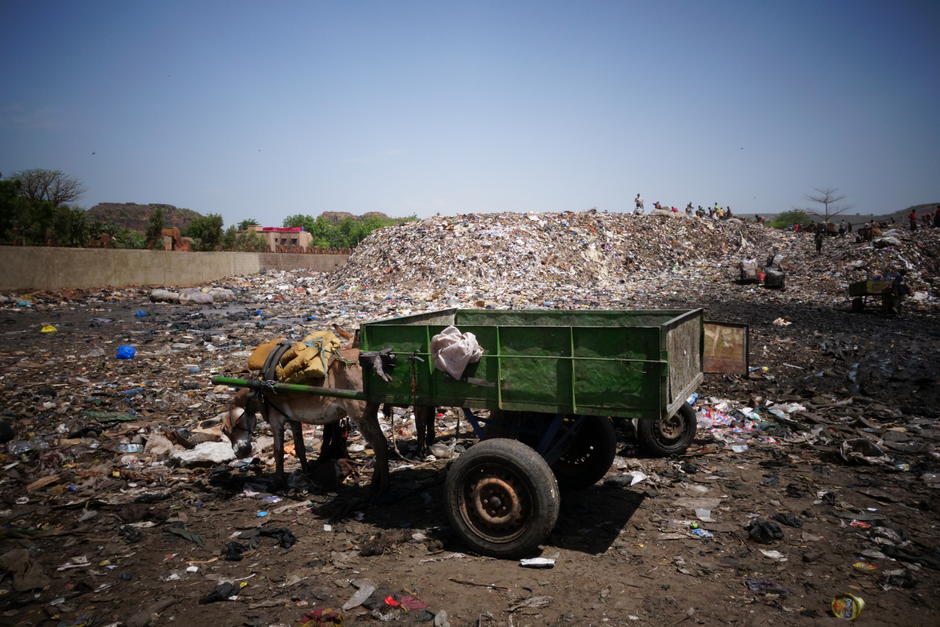 Humanitarian and Development
Place
Commune 5 of Bamako, Mali
Sponsor
Jean-Christian Pottier
Grant(s)
7 500 € to the Selection Committee at 2009/09/29
Project leader
Un jour une pensée
The association Un Jour Une Pensée set the objective of improving the living conditions of the inhabitants of developing countries, especially in Mali, where it initiates waste pre-collection projects by relying on serious structures set up with the local population.
In 2008, it assisted the formation of the GIE Sedi Tcho Sanya, specialized in waste collection and the prevention of unauthorized dumping.
The viability of the project is confirmed today by the results. The inhabitants of Daoudabougou are ready to pay for the service and the income earned will cover the operating expenses and the salaries of the jobs created.
The results of the collection team are excellent on a first sector of 500 concessions, pooling about ten persons, of the 1000 granted by the town hall. In the long term, they augur well for awareness raising and the organization of partial waste sorting on the landfills.
Very soon, the waste of the district will no longer be collected as in the past, with carts and donkeys
To serve the 1000 concessions and make the jobs permanent, the GIE has to double its collection capacity. The purchase of a new truck and equipment required for collection is indispensible, especially to forestall a breakdown that would prevent the gathering of the waste, for which the people pay, over a period of time, and also put the crew out of work. The possession of a second truck, with the two teams working in relays, would guarantee continuous service.
For this second team, a GIE employee could be trained as a driver as part of career advancement. Depending on the situation, additional personnel could be needed, particularly for administration.
The success of this very comprehensive project, which combines development, outreach and job creation, is essentially due to the demand of the population, which placed confidence in their GIE, and because it was carried out with full consideration of the local context.